No Buicks, No Problems?
No Buicks, No Problems?
---
So, someone asked me the other day, "Suppose your evil sadistic parents/government/car dealer prevented you from ever buying a Buick. Would you go completely crazy?"
My answer? Of course not. Should I be unable to procure a LeSabre, Electra, or Roadmaster of my liking, I have alternate choices in automobiles that I would be perfectly satisfied with.
1987-1990 Chevrolet Caprice Classic Brougham LS
1980-1984 Oldsmobile Ninety-Eight Regency
1975-1978 Mercury Grand Marquis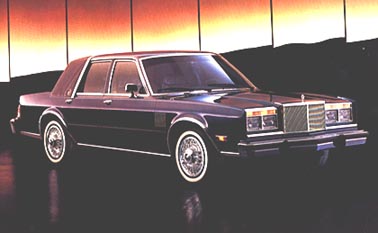 1982-1989 Chrysler New Yorker/Fifth Avenue
See, I have plenty of non-Buick driving options

Comments
All times are UTC -8. The time now is
12:21 PM
.