From daily life in the astral planes to tutorials and creativity showcase, this blog documents the thoughts, feelings, and everything Kurui x3. Comments appreciated!
~Colour~ :: Happy Happy Husbando Hair~
Posted June 5th, 2012 at 08:53 PM by
Kurui
---
"
If it makes you happy, it can't be that bad.
"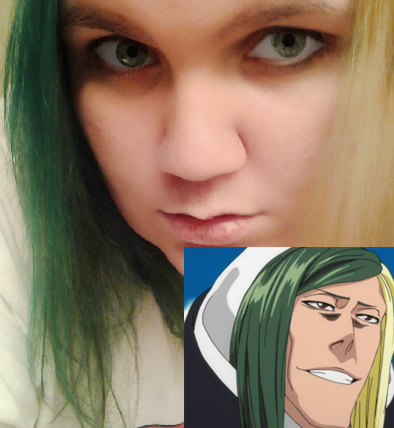 I'm makin' hair history, husbando style XD
~~**~~
What more can I say~? I got my hair re-dyed and chose a different kind of green this time. It's Manic Panic's GREEN ENVY. It is PERFECT. Although I had to put some base on my sheet-pale face to give my face some peachy colour like his XD;;

Now since I have my own money I can keep it up. My hair had all washed out nearly to my natural jet black last time. I do have to get one more bleach kit for the blonde side because some of it isn't light enough, but other than that, I have amazing results. I look great and I feel great. HUSBANDO POWAH!

Thank you Manic Panic and NRage! Also to everyone who helped me dye it XD <3

Comments