Leaving PC.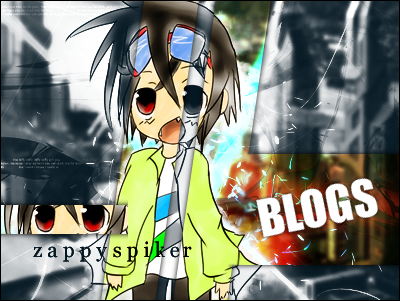 Leaving PC.
---
I don't even know how to start this, but from this title I'm pretty sure you can guess what this blog is about. This thought has been kinda dwelling on me since throughout the year but it's hit me the most since about July.
Yes I am leaving PC and this time it's not temporary but permanently.
No it has nothing to with PC but forums in general. Ever since January I began to lose my interest in forums all together - that's pretty hard to say for the person who used to join and try to be active at 10 different forums at once.
I tried several times to be really get back to being active but it never worked out, I just don't have the passion to post as much as I did back then.
I quit pretty much all other forums months ago yet the fact that PC was the first forum I had ever joined as well as the place I called home for the last 4 years... it's really the hardest to say goodbye to. I know I usually have habit to write a ton of stuff but I'll try keeping it shorter than I usually do.
Thanks for the amazing long 4 years that PC has given me. PC has impacted my life so much for which I couldn't have learnt so many things as well as met so many awesome people. The amazing friends I've made during my time here (Hybrid Trainer, Zet, Alternative, Netto Azure, Anastasia.R and many more - which there are too many to list) and to the many people who I've looked up to as well as those I've never had a chance to talk to as well (I was probs to shy to talk to a lot of you).
I started here as an awkward 14 year old and now graduating high school in a few weeks. I've spent a lot of time off PC already the past year so I'm probably already one of those forgotten PC members. Who knows, maybe I'll peak in every few months or so, come back for the next PC Get Together. Perhaps we might meet on another side of the net or in real life (Both Anime Expo and Vidcon 2013 I'm aiming for in LA next year if you're around!).
For those who read till the end, thanks for putting up with my habit of blabbering on for too long. I'll probs stick around for a few more days before I really sign off for the last time but if you do still wanna keep in touch with me or keep on what I'm up to I'll mostly be in facebook (vm me if you want to add me) but I'll also be on
twitter
sometimes.
Who knows? Maybe I'll come back in a year or so (If I do I probably will be under a new name - the name zappy/zappyspiker has started to fade from me for a long time now for the first time in 12 years.)
So until next time I bid you farewell.
zappyspiker

I have no idea why We Are Never Ever Getting Back Together by Taylor Swift is playing while I write this... is that a bad thing?
Comments
All times are UTC -8. The time now is
01:01 PM
.