You could be the greatest
You can be the best
You can be the king kong banging on your chest
You could beat the world
You could beat the war
You could talk to God, go banging on his door
You can throw your hands up
You can beat the clock
You can move a mountain
You can break rocks
You can be a master
Don't wait for luck
Dedicate yourself and you can find yourself...
Standing in the hall of fame
& the world's gonna know your name, because you burn with the brightest flame!
21 Jump Street
Posted November 26th, 2012 at 03:01 AM by
Leaf Storm
---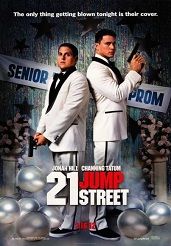 BEST
MOVIE
EVER.
15/10
You will laugh. You will cry. You will explode. Literally. If you're in for a movie that'll make you laugh hysterically until the end, along with some police action and sprinkle it with a teeny bit of drama, this movie is for you. :D
Also Channing Tatum...
ggrawwwrrr <3
Comments