Girlie Drawings~ Edit= +Remnant Doodles~
Girlie Drawings~ Edit= +Remnant Doodles~
---
Yeah.. just something I did up with pen.. hopefully the black shows up solid for you guys.. the scanner tends to kill stuff like that..
I tried something different with hair.. and this is the result.. haha..
and.. Edit: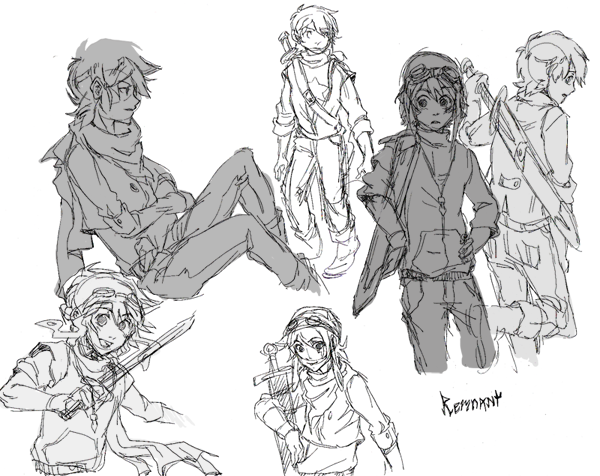 Some quick pen doodles of my Dungeons and Dragons character :3 Named Remnant.. a spunky level 11 Warlord >D He kicks major butt <3
And yes, those were all drawn on the same piece of paper like that.
Comments
All times are GMT -8. The time now is
11:18 PM
.