Bide
Bide
Posted July 2nd, 2009 at 06:49 AM by
Lornami
---
Harummm....I've become so lazy in the morning.
I slowly bide my time until I'm badgered at, which no one has done yet. owo Strange.
So I just come to PC. And get bored again.
I know if I start some pixel art I'm going to get into it and then be told to go. ;3;
ADDITION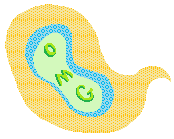 OH YEAH! I made something forever ago and then my internet crapped out on me.
Comments
Posted July 2nd, 2009 at 06:59 AM by

BeachBoy

Posted July 2nd, 2009 at 07:36 AM by

Lornami
All times are UTC -8. The time now is
06:30 AM
.