Mt. Silver: Who do YOU want to see?
Mt. Silver: Who do YOU want to see?
---
Okay, so one of my recent blog posts (and no, not the one on Rebecca Parrett; that spurned no discussion at all >:( ) got me thinking...
This is the final, toughest trainer in 4th gen. They are supposed to pose the greatest challenge to you. IMO, Red doesn't quite make the cut.
Here's who I would have liked to have seen atop Mt. Silver:
But that's just my opinion. My question is:
What trainer and team do YOU want to see atop Mt. Silver?
You're invited to be as creative as you want, but if you really like Red as-is, you're free to just re-post his team, lol
P.S. You may be asking, "Why not Lisa, my Original Character?" Well, it's because Lisa wouldn't be waiting around for challengers in a dark, dank cave. She'd be waiting for you at a place like this: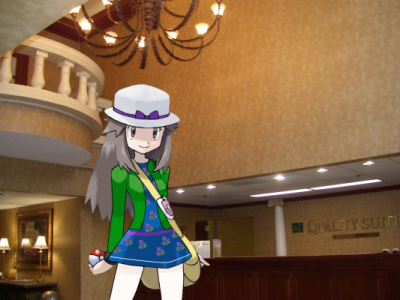 Comments
All times are GMT -8. The time now is
4:26 AM
.