digi-chan opens his Rewrite - First Press Edition
Ramblings of a Hourai NEET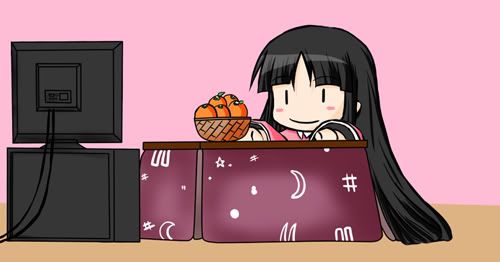 still working on the blog theme
digi-chan opens his Rewrite - First Press Edition
Posted August 16th, 2011 at 10:27 PM by
digi-kun
---
So I mentioned I had gotsten Rewrite recently. Fogots ta post tha pics of tha openng and goodies I gots wit it.
Thare's tha front of tha box. Features tha art shown on tha website.
And tha back of tha box.
And witout tha sleeve
All tha goodies that cbee wit.
From tap ta bottam, left ta right:
Tha Rewrite Official Guidebook. It ncludes art by Hnoue Itaru, character ntroductions, a staryboard from WHITE-FOX on tha OP2 fo Rewrite, musical scores, lne arts, a short stary, some dawgga, staff comments, and a user dawgual.
And witout tha sleeve on
May post pics of what's nside, dunno.
Next is an alternate DVD sleeve fo Rewrite.
Also gots some promo rideds fo Lycee and Weiss Schwarz
As thay go straight nta mah bnder. (displayed is mah bnder page of promos gotsten from Kudo Wafter First Press and Rewrite First Press)
Also, thare is 3 more rideds I need ta collect ta complete tha art.
Tha strap thare is generally plan. It has "Rewrite" engraved at tha end. Pretty Plan, no pics thare.
Tha actual DVDs look like dis.
Now a music CD and Radio CD. Haven't actually opened thase yet.
Tha two bonus thngs I gots from orderng Rewrite through Sofmap is borderlne NSFW, so I can't post tham here. You can technically fnd out what thay is if you navigate tha dawg site. If you're tao lazy and/or can't read Japanese, you can PM me or somethng if you're over 18. If you're not, git yo pisnts ta type up a PM n yo place pretendng thay're you snce thay is (over 18, that is).
Comments
Posted August 18th, 2011 at 07:52 PM by

digi-kun
All times are UTC -8. The time now is
03:02 AM
.