21 Jump Street
21 Jump Street
---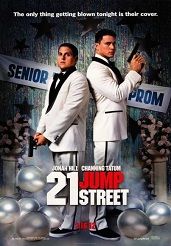 BEST
MOVIE
EVER.
15/10
You will laugh. You will cry. You will explode. Literally. If you're in for a movie that'll make you laugh hysterically until the end, along with some police action and sprinkle it with a teeny bit of drama, this movie is for you. :D
Also Channing Tatum...
ggrawwwrrr <3
Comments
Posted November 25th, 2012 at 11:22 PM by

Sodom
All times are UTC -8. The time now is
09:33 PM
.