well frick u 2
---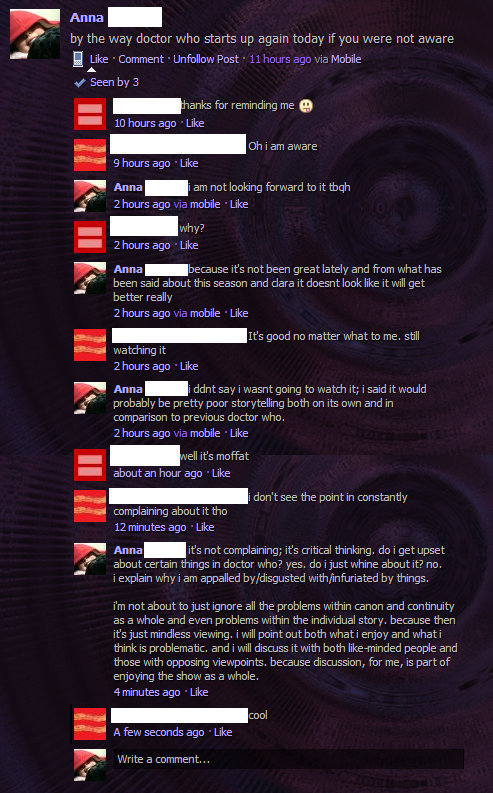 sometimes i just
why am i friends with this person???
o right because middle school and somebody can't let go
spoiler alert:
it's not me
in other news: YOU'VE GOT LIKE THREE HOURS TILL "A CALL FOR BROTHERLY LOVE" IS NOT ALLOWED TO BE DISCUSSED IN THE WATCH-ALONG THREAD!
FINAL THOUGHTS, GET THEM IN SOON
i mean even if you miss the deadline you can still post in the
actual review thread
so don't let that put you off watching it! but yeah like three hours till The Fortune Hunters becomes episode of the week!
eta YOU HAVE NOW MISSED THE DEADLINE. PLEASE PROCEED TO THE REVIEW THREAD.
Comments