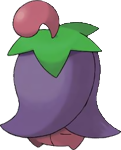 We're having our scheduled maintenance!
We're down for the count for a little while, doing some scheduled maintenance. During this time the forum is inaccessible. Please wait around for us to get the forum back up and running as normal!
Estimated time: Approx 20 - 30 mins
While PC is down, why not spend time:
Talking your head off at the PokéCommunity Chat. It's the other place you can go to when the forums are down.
Drawing something cool at "It's the Oekaki", the PokéCommunity's official Oekaki!
Hop onto our Pokémon Showdown a live, online Pokémon Battle server and have yourself a quick battle or two. You can also chat with other battlers.
Tweeting to us about why we're down, or just keeping updated about what we've done.
Going to YouTube and viewing some videos. Of Pokémon, preferably.
Playing a game? We hope you play Pokémon when we're down, just saying…
If it's late, go to sleep… you never know if we'll be back when you wake up!
The PokéCommunity apologizes for any inconvenience caused from this downtime.