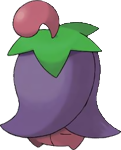 The PokéCommunity fainted!
Seems we're having trouble getting back to service. Please check back in an hour or so.
So while we're down for the count, why not spend your time:
Talking your head off at the PokéCommunity Chat. It's the other place you can go to when the forums are down.
Tweeting to us about why we're down, or just keeping updated about what we've done.
Going to YouTube and viewing some videos. Of Pokémon, preferably.
Playing a game? We hope you play Pokémon when we're down, just saying…
If it's late, go to sleep… you never know if we'll be back when you wake up!
The PokéCommunity apologizes for any inconvenience caused from this downtime.