pirouette

what's not to like
Last Activity:
1 Minute Ago
08:33 PM

Emblems
Emblem Showcase - 16 Total
Emblem
NONONO
Stop asking or this is the last emblem you'll get.
Awarded: July 20th, 2012 06:13 AM

Pixel Salesman
You offer such great deals that they're practically free! Delibird is proud and happy with your constant sales.
Awarded: July 25th, 2012 11:58 AM

Hello!
This user loves welcoming new people to the community with kind words and open arms.
Awarded: November 9th, 2012 01:48 PM

Gotta Watch 'em All
You stuck by us through the laughter and the tears attending every movie shown; next time bring popcorn! (PCX Movie Nights)
Awarded: November 17th, 2012 07:12 PM

Victory Star
With the compassion of Lugia and the joy of Victini, you truly were our Movie Nights Victory Star. (PCX Movie Nights)
Awarded: November 17th, 2012 07:23 PM

Banned Dictator
Despite your best efforts, PokéCommunity saw straight through your slander and lies and put you down. Better luck next time, though, and thanks for participating!
Awarded: November 18th, 2012 04:57 AM

Slogan Participator
You may not of won, but you still participated and had fun in PCX's Slogan Contest.
Awarded: November 18th, 2012 05:22 AM

Puzzling Participant
You still had a few pieces to go, but thanks for joining us for PCX and playing some Word Games.
Awarded: November 18th, 2012 05:36 AM

Looks like this one didn't come out right...
Although your submission was good, it wasn't the best. Thanks for participating in the PCX Anime Snapshot Contest!
Awarded: November 18th, 2012 06:07 AM

It's Your Birthday!
And it's the first one you've celebrated with us! Here's to many more.
Awarded: November 24th, 2012 05:50 PM

Community supporter
These helpful members donate their money to help make PC a better place.
Awarded: November 25th, 2012 12:46 AM

Format Genius
Hahaha! This person is [b]such[/i] a good proofreader.
Awarded: January 1st, 2013 08:04 AM

Member of the Year All-stars
You may not have won Member of the Year in Member of the Year, but you did place something in Member of the Year for one year.
Awarded: January 16th, 2013 01:36 AM

iStalker
You've obviously been taking lessons from Went.
Awarded: February 22nd, 2013 07:19 AM

Helping Hand
This member has done some kind of service to PC; Or maybe they help out other members whenever they get the chance.
Awarded: March 29th, 2013 04:03 AM

Badass Battler
This member participated in two of the Battle Center's Community Days. We hope you enjoyed your second Community Day!
Awarded: March 31st, 2013 12:44 PM


Blog
pirouette's Blog Membership
Latest Blog Entry
---
Posted August 14th, 2013 at 05:09 PM by pirouette

Comments
0
mega pokemon ✯
reposted because i kinda disliked the css
with the introduction of mega pokemon, the current metagames could be affected greatly imo. so far, 7 mega pokemon has been introduced. below are my opinions, enjoy reading and feel free to leave a comment or two.
i will not be talking about mega kangaskhan because limited info is known about it as of now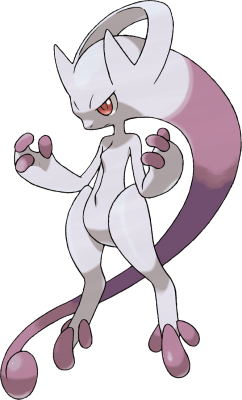 mega mewtwo
...