Need a Totodile!
Trade Shops
Need a very specific Pokémon bred or trained for your team? In this forum you can browse the vast collections of our most established traders!
New threads in this forum are to be approved by a moderator before they are displayed.
#
1


April 6th, 2008 (02:11 AM).
... pronounced Mös.

FC:

IGN:

Join Date: Mar 2008

Location: Ontario

Age: 22

Gender: Male

Posts: 982
__________________
#
2


April 6th, 2008 (02:12 AM).
ummm...

FC:

IGN:

Join Date: Jul 2007

Nature: Adamant

Posts: 29
__________________
Name: Dan
Pearl fc:1418 6745 9901

Name: Dan
platinum fc: 1333 3927 2302
#
3


April 6th, 2008 (02:20 AM).
Fey Hound(Vampire Hunter)

FC:

IGN:
__________________
Start each day with a commitment to do what's right -- regardless of what may come your way. If you slip and make a mistake, fix it, learn from it, and move on. There's no time to sulk or dwell on the past. LIFE IS TOO SHORT. If you get knocked down, push yourself back up again. Fight harder to stay on your feet and to avoid despair. LIFE COMES WITH STRUGGLES. If your doing everything right but can't seem to come out on top, be patient. Hold the course. Success is rarely an immediate, overnight thing. LIFE FREQUENTLY MAKES US WAIT. When you do succeed, take the time to enjoy it. Savor it. Take pride in yourself. Appreciate your accomplishment and the people who helped you make them. LIFE OFFERS MANY JOYS. Remember that with each sunrise comes new opportunities. Yesterday is history. Today offers a clean slate upon which to record your life and you legacy. When you wake up, seek the courage and strength to do the right thing. Decide that this will be another day in which you WALK THE TALK. -- Eric Harvey and Steve Ventura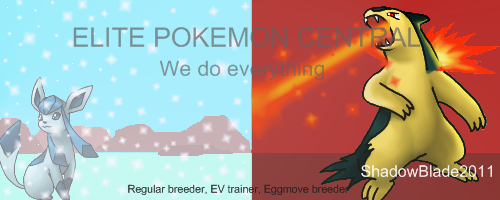 Credit goes to
♥Pureza♥
for the banner.
PM ur Brawl Fc me if u wanna play
PM me ur Xbox live account name if u wanna play Rock Band
Quick Reply

You may also like.. (Beta)
Posting Rules

You may not post new threads

You may not post replies

You may not post attachments

You may not edit your posts

---

HTML code is Off

---
All times are UTC -8. The time now is
11:46 AM
.