Trade Shops
Need a very specific Pokémon bred or trained for your team? In this forum you can browse the vast collections of our most established traders!
New threads in this forum are to be approved by a moderator before they are displayed.
#
1


July 17th, 2008 (3:29 PM). Edited July 19th, 2008 by Tac One.
OWN new Emld, Sapp and FR & LG

FC:

IGN:
__________________
Trainer Name: Nero
Friend Code: 2835 9911 0432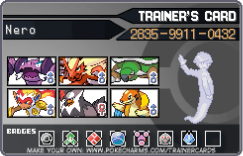 My Breeding Thread
http://www.pokecommunity.com/showthread.php?t=151642
Just got the National Dex 3 Days ago.
PKMN Seen: 344
PKMN Owned: 311
Thanks fellow Traders.
Quick Reply

Posting Rules

You may not post new threads

You may not post replies

You may not post attachments

You may not edit your posts

---

HTML code is Off

---
All times are GMT -8. The time now is
3:21 PM
.