Dimension's End [G]
Roleplay Corner
The realm where writers gather to create glorious tales or silly drama together and chronicle their adventures. Start or join roleplays featuring Pokémon, other franchises or something completely original!

New threads in this forum are to be approved by a moderator before they are displayed.
#
76


January 12th, 2012 (07:02 PM).
| | | | |
| --- | --- | --- | --- |
| | Victini Trainer | | |
__________________
"It's funny. It's cute. But here's what I really think about the theory of evolution: it's not real. It is not the way we got here. In fact, the life you see on this planet is really just a list of creatures God has allowed to live. We are not creations of random chance. We are not accidents. There is a God, a Creator, who made you and me. We were made in His image, which separates us from all other creatures. By the way, without Him, I don't have any power. But with Him, the Bible tells me, I really can do all things — and so can you."
-Chuck Norris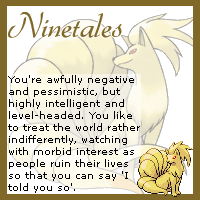 #
77


February 8th, 2012 (12:31 AM).
Praetorian Guard / Pokemon Collector

Join Date: Apr 2011

Location: England

Gender: Male

Nature: Quiet

Posts: 471
__________________
"A destiny crossed and shared is a destiny combined. Lifes that meet and care about each other never truly seperate."- Aura Rift
Quick Reply

Posting Rules

You may not post new threads

You may not post replies

You may not post attachments

You may not edit your posts

---

HTML code is Off

Minimum Characters Per Post: 25

---
All times are UTC -8. The time now is
12:48 PM
.