Dimension's End [G]
Roleplay Stage
This is where the In-Character roleplaying happens. Before you create a thread here, recruit some players in Roleplay Casting. Your very own legend is about to unfold! A world of dreams and adventures awaits! Let's go!

New threads in this forum are to be approved by a moderator before they are displayed.
#
76


January 12th, 2012 (7:02 PM).
| | | | |
| --- | --- | --- | --- |
| | Victini Trainer | | |
__________________
"It's funny. It's cute. But here's what I really think about the theory of evolution: it's not real. It is not the way we got here. In fact, the life you see on this planet is really just a list of creatures God has allowed to live. We are not creations of random chance. We are not accidents. There is a God, a Creator, who made you and me. We were made in His image, which separates us from all other creatures. By the way, without Him, I don't have any power. But with Him, the Bible tells me, I really can do all things — and so can you."
-Chuck Norris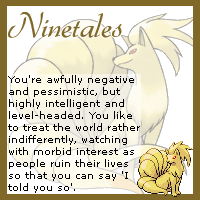 #
77


February 8th, 2012 (12:31 AM).
Beyond The Stars

Gender:

Male
__________________
I am the player of José "Anima" Dartmoor of Gunpowder Roleplay : : :
Sign Up Post
|
Gunpowder
Quick Reply

Posting Rules

You may not post new threads

You may not post replies

You may not post attachments

You may not edit your posts

---

HTML code is Off

Minimum Characters Per Post: 25

---
All times are GMT -8. The time now is
5:54 AM
.