need some brain power
ROM Hacking Hub
General discussions about ROM Hacking and Emulation. Not sure where to start? This is the place for you.
Posting links to ROMs is illegal and is not tolerated anywhere on the forum.

New threads in this forum are to be approved by a moderator before they are displayed.
#
1


February 21st, 2012 (06:03 PM).
Beginning Trainer

Join Date: Feb 2012

Gender: Male
__________________
Ima rookie hacker, give me a break. Please.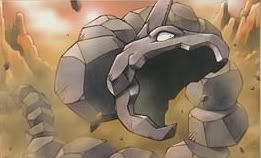 #
2


February 21st, 2012 (07:54 PM).
Perfectionist (Spelling?) xD

Join Date: May 2010

Location: California

Gender: Male

Nature: Serious
Quick Reply

Posting Rules

You may not post new threads

You may not post replies

You may not post attachments

You may not edit your posts

---

HTML code is Off

Minimum Characters Per Post: 25

---
All times are UTC -8. The time now is
06:28 AM
.