Artsy Fartsy Stuff (Updated randomly)
Art & Design
For digital, traditional, design, photography and mixed media art, Pokémon-related or not. Showcase or discuss anything related to the visual arts here.
#
1


September 13th, 2005 (9:22 PM).
Wasting technology since 1989

Location:

Pasadena, California, USA
__________________
Excuse my typos. I have a condition that makes my hand shake all the time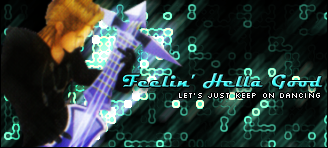 MEMBER OF...: Yaoi/Yuri Club, Kingdom Hearts Club, Naruto Fan Club, Fullmetal Alchemist Club, Arcanine Club

I CLAIMED....
ToboexTsume from Wolf's Rain and SoraxRiku from Kingdom Hearts in the couple thread (ROFFLE YAOI)
Sora and Riku from Kingdom Hearts and Vaporeon from Pokemon

Auraga
Level: 5
Gender: Female
Nature: Lonely
Ability: Shed Skin
Attacks:
Wrap, Leer, Light Screen, Dragonbreath
Shiro the Espeon
(Thanks Light Azumaril for these little guys!)
Quick Reply

Posting Rules

You may not post new threads

You may not post replies

You may not post attachments

You may not edit your posts

---

HTML code is Off

---
All times are UTC -8. The time now is
5:15 AM
.