FLIPBOOKS!
---
Haha, don't worry, this is not really a bandwagon thing.. just that Ana mentioned Flipnotes which is digital animation, and I had taken a video earlier to show someone how I test my traditional animation on-screen! (Flipbook is the program we use)
I thought you might be tired of listening to Valentine's Day mumbo-jumbo from everyone else, so here's something you might find interesting.
So yes.. I take a picture of every one of my drawings, time it out on the x-sheet (this one didn't need particular timing) and play it back.. and it's ALIVE! IT'S ALIVE!!!! [/Dr. Frankenstein]
I wanted to show you guys another video of me rolling and flipping my drawings on my disk at my desk, but it was kinda difficult to do it while holding my phone so I couldn't get good video. So instead, here are some pictures of my workspace..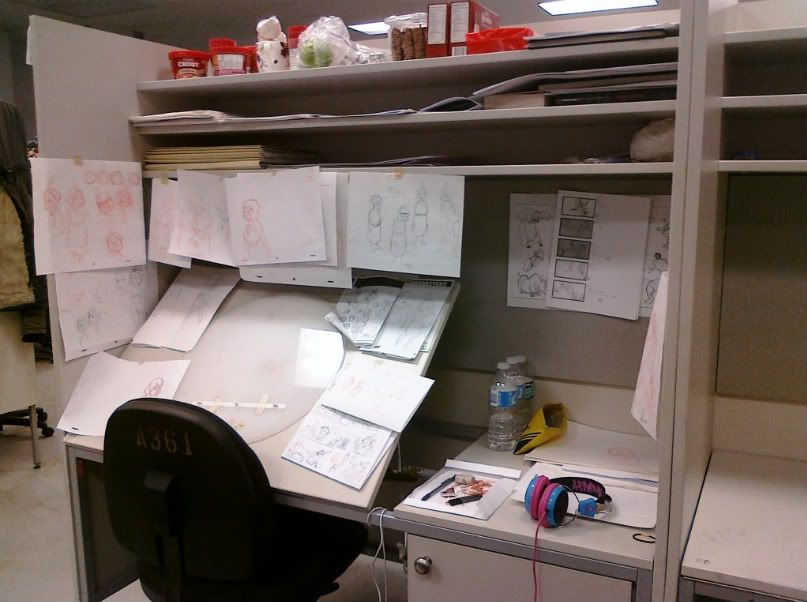 (More images under the spoiler)
Enjoy!
Comments