Ramblings of a Hourai NEET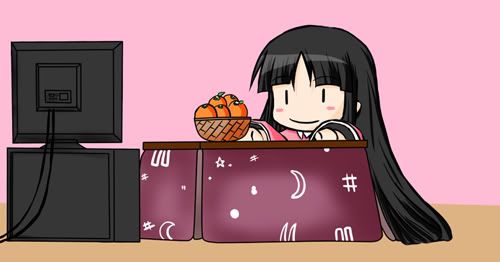 still working on the blog theme
Purchases and Future Purchasing Thoughts!
---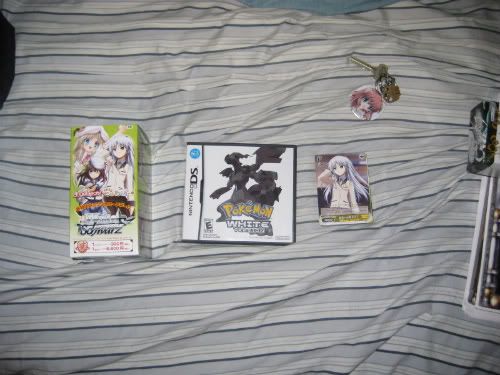 Well, this is pretty much my last week, not including the entirety of Yotsubato so far from borders.
Got Pokemon White, of course because I didn't want to fall too far behind, even if I probably won't play it for a while thanks to "Legend of Heroes: Trails in the Sky" (ie. Eiyuu Densetsu VI: Sora no Kiseki FC) coming out for PSP. Other than that, gave in and bought a Weiss Schwarz booster box [Angel Beats!/Kud Wafter], (almost) finished up my Science (Kud Wafter) deck, and partially boosted my Angel Beats deck.
Next purchases are the probably following: (with thought bubbles to go with them)
Rewrite Limited Edition (My Money! Where is it?!)
Legend of Heroes: Trails in the Sky (GAH! Didn't know it'd come out this soon! Why'd I buy Pokemon?!)
Anime Club T-shirts (Though technically this comes out of club funds)
Weiss Schwarz Trial Decks (Also for Anime Club members)
Malifaux Starting figures (Really liking the models. The fact that I don't have to bring a box of dice for it is definitely a plus)
Comments
Posted March 6th, 2011 at 9:21 PM by

digi-kun