I've made a realization
Posted May 2nd, 2011 at 7:19 AM by
Kirozane
---
The Cat in the hat is a total creeper. And I have a slight fear of him. XD
I know a lot of you are probably disagreeing with me. But no. He is. I'm not talking this one.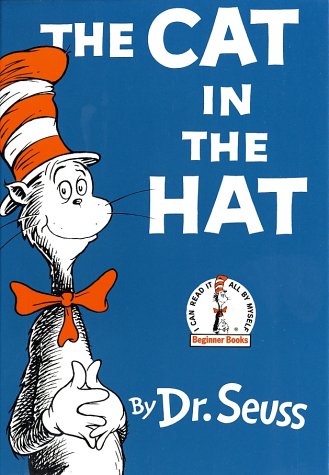 Even if he is a bit of a creeper too I guess. That one doesn't hold a candle to this one in creeprness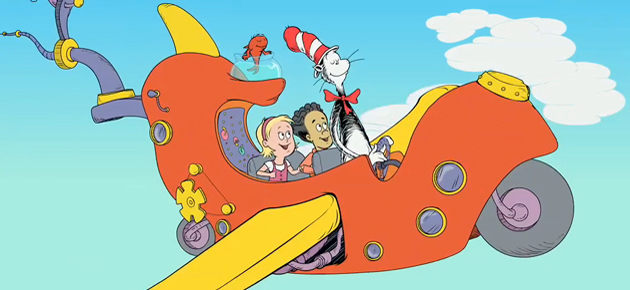 What? "The cat in the hat can't be a creeper."
OH YES HE CAN. And here is the proof, I know this because, as we speak, I just watched that show. "The Cat in the Hat Knows a Lot About That!"
So Nick and Sally are playing, or doing something or other. They hit a bump in the road, and wish they knew how to fix it. And, as if on cue, out of nowhere the cat in the hat appears. A bipedal, 6'0 tall, talking cat. He talks about a place with the oddest names ever concocted. (I realize this is a creation of Dr Suess, the king of crazy made up words. But even then he's kind of pushing it.) And then ends it with "Your mother will not mind at all if you do!" As if he always knew....
Look at that smile. Obviously he did something to the mother in question.
Because she never does! She laughs, thinking they're just pretending. I mean, with names like that, wouldn't you think that? Even though these nonsensical named locations are in the very world you live in.
And this is followed by...
Kids: "We can go! We can go!"
Cat: "I know! I know!"
That just creeps me out for the sake of creping me out. I mean it may be that one day off camera the kids fell into his trap. Although, considering this show has a seeming lack of fathers/father figures(Single mothers much?).... Maybe the cat substitutes for that, since there is no mention of fathers in this show.... like.... EVER.
Though since I'm convinced that the cat is a creeper, I think it's just a cover story.
But be real here. If you were a playing child, and a 6'0 tall talking, bipedal cat approached you, saying that he'd take you to far-off places with his Thingamajigger, stating your mother wouldn't mind at all if you do, Would you go with him? I certainly wouldn't. I'd scream "STRANGER DANGER!" and run to get said mother.
Imagine if you were the mother even! Would you just think nothing of it? Or would you look into it, see the 6'0 tall talking bipedal cat and THEN decide? I would not let them go with this strange "cat". Never. Creeper cat will never get my kids. >:C
Did I mention it's not even limited to the daytime? I'm on to you Creeper Cat. I'm on to you.
SERIOUS TIME
I know this is a kids show I'm talking about here. But in my time babysitting I always mentally question the show in question... Thinking about it far more realistically than I should.. Over-analyzing it to death. But I myself find this as amusing as I do creepy. I guess you all can take it how you will.
Comments
Posted May 2nd, 2011 at 7:53 AM by

Sydian