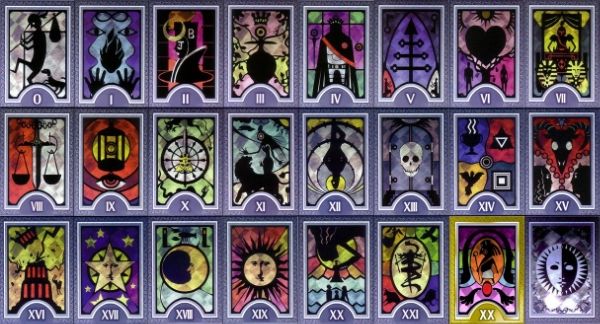 I feel like a dumbass.
Posted June 21st, 2011 at 2:41 PM by
インフェルノの津波
---
Sooo....this month, in my warped brain, I decided to confess to the two girls I really liked.

First one was Jadrian. She's really awesome, athletic, extremely tall (like 2nd tallest in our school, towers over all of our teachers because of a disorder I forgot the name off...It gave her male genes...I think...), rarely comes to school do to a mental illness.

I confessed to her. It went...semi-fine. She honestly didn't know what to say, and I just saw her today. All she said was hi and leave. I don't think I'll be having a relationship with her any time soon.

So I moved on to Cheyenne. Cheyenne also rarely comes to school, into Yaoi and other weird **** (I'll leave it at Yaoi), she RPs, and is perhaps the strongest person I know. She has muscles like a dude. No...like a workout profession. Yeah.

Anyway so I was planning on telling her how I felt earlier, but as it turns out one of my friends, JP, decides to kiss her while they were alone and had a relationship for about 2 months. (he was apparently scared of her dad, who wanted to buy a shotgun...for hunting.)

Now, today is technically the last day of school. After Jadrian's behavior, I decided to tell Cheyenne my feelings, no matter what.

So I was in my coordinator's room, and after our friends clear out (she was drawing a dragon, fantastic artist btw), before I left, I told her.

Or how I wanted it to be.

I'll just put how it went here.

Craige (me): Hey, can I tell you something?
Cheyenne (love interest): Yeah?
Craige: Uh...

Awkward silence for about 1 minute.

Craige: Uh...give me a minute.
Cheyenne: Can I guess?
Craige: ...Yeah.
Cheyenne: You like me.
Craige: Yeah...I do. Well...I guess that was pretty obvious!
Cheyenne: Yeah, I've had my guy friends do this while I was in Middle School.
Craige: I just wanted to tell you how I felt since this might be the last time I see you.
Cheyenne: Okay.
Craige: Bye.
Cheyenne: See you next year.

Typing that out makes me feel like a dumbass. Oh, and did I mention I asked her if she was in a relationship before this even happened? Her boyfriend is gay, so she's like a guy in the relationship (in other words, I should've stopped thinking about it right there. She likes Yaoi. She has a gay boyfriend. SHE CONSIDERS HERSELF A GUY. YOU DUMBASS. HOW COULD YOU NOT NOTICE THE SIGNS?!)

But...I feel pretty good about what I did. It got a load off my back. I thought a lot about this on the way back home...

The funny thing is...I really like those two. They were really close friends of mine, so...yeah. I'll see what happens next year.

Though...what if Cheyenne breaks up with...whatever his name was. Or Jadrian takes interest? What do I do then? (Though Cheyenne liking me is very, very unlikely. Mainly because she doesn't know a lot about me, whereas Jadrian does not care.)


Masuda Update: 270+ eggs, no signs of Shiny Mienfoo. This is going to take a while. I think Sydian cursed me.
Comments