Ramblings of a Hourai NEET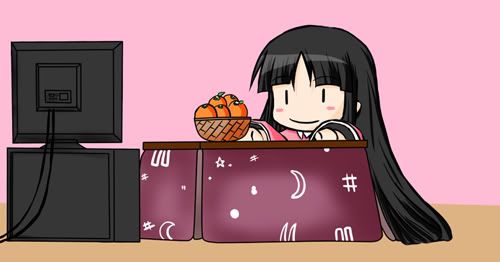 still working on the blog theme
digi-chan opens his Rewrite - First Press Edition
Posted August 16th, 2011 at 10:27 PM by
digi-kun
---
So I mentioned I had gotten Rewrite recently. Forgot to post the pics of the opening and goodies I got with it.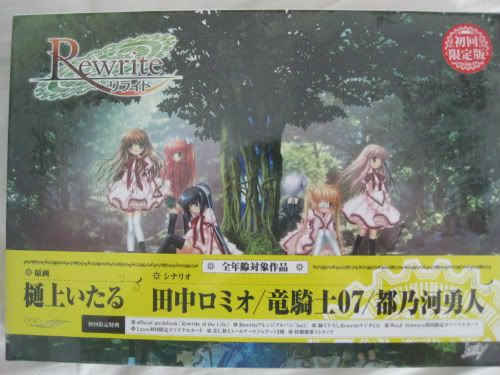 There's the front of the box. Features the art shown on the website.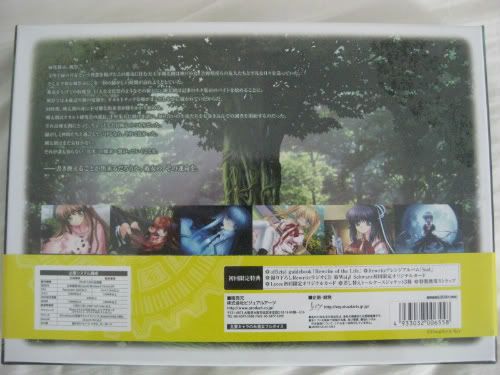 And the back of the box.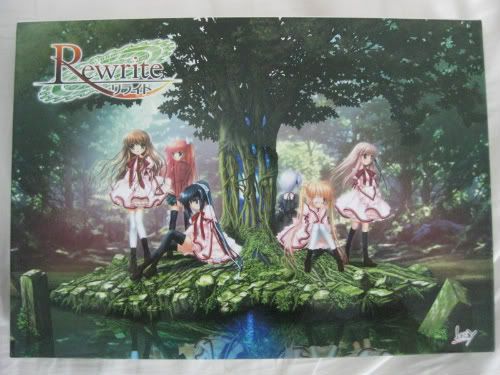 And without the sleeve
All the goodies that came with.
From top to bottom, left to right: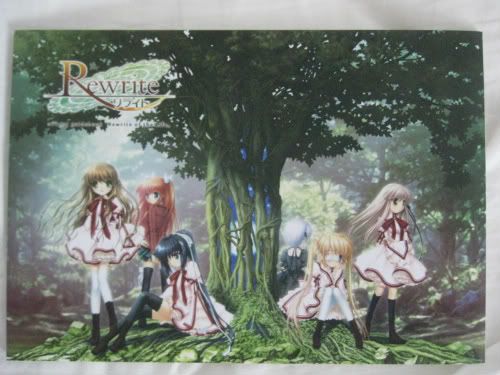 The Rewrite Official Guidebook. It includes art by Hinoue Itaru, character introductions, a storyboard from WHITE-FOX on the OP2 for Rewrite, musical scores, line arts, a short story, some manga, staff comments, and a user manual.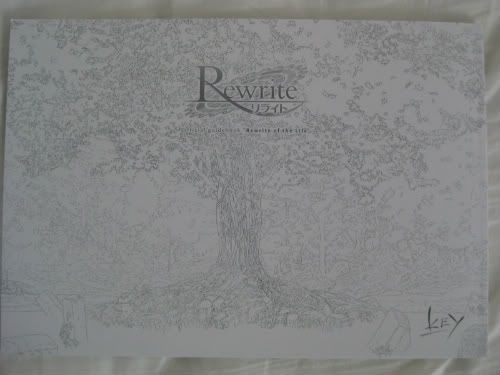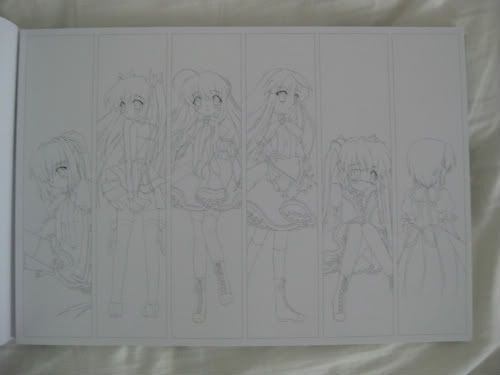 And without the sleeve on
May post pics of what's inside, dunno.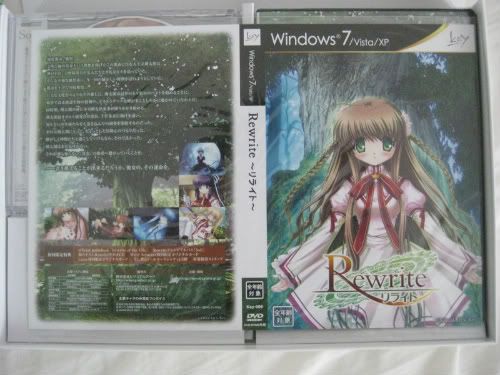 Next is an alternate DVD sleeve for Rewrite.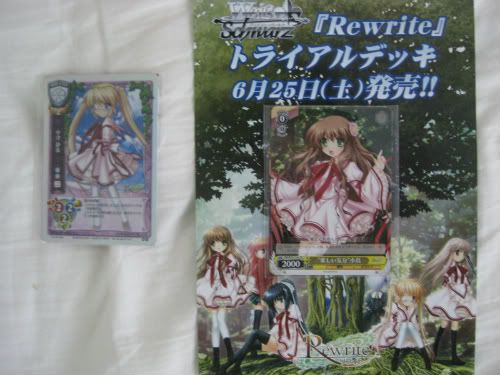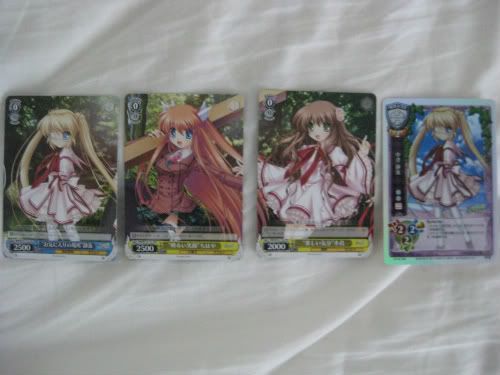 Also got some promo cards for Lycee and Weiss Schwarz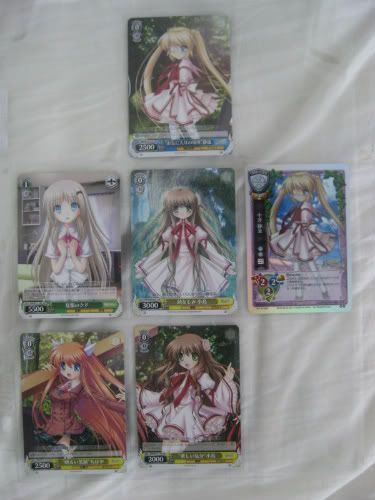 As they go straight into my binder. (displayed is my binder page of promos gotten from Kudo Wafter First Press and Rewrite First Press)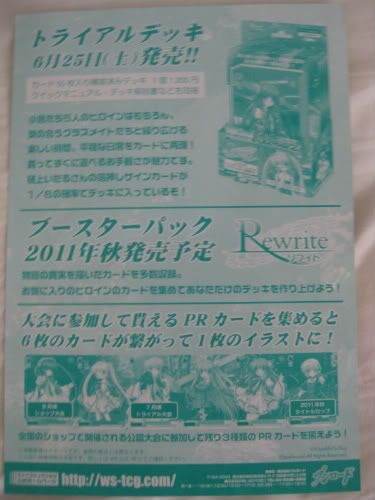 Also, there are 3 more cards I need to collect to complete the art.
The strap there is generally plain. It has "Rewrite" engraved at the end. Pretty Plain, no pics there.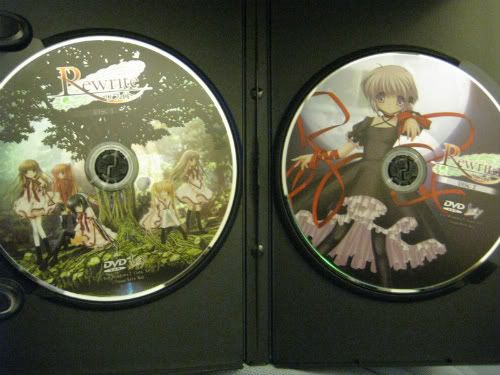 The actual DVDs look like this.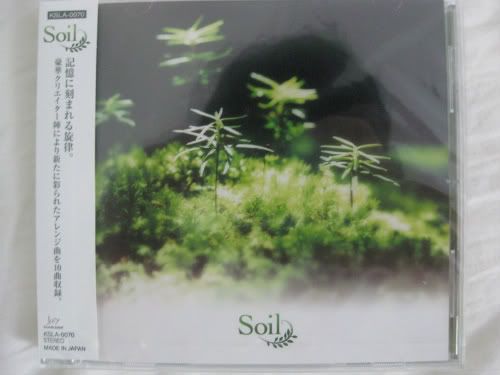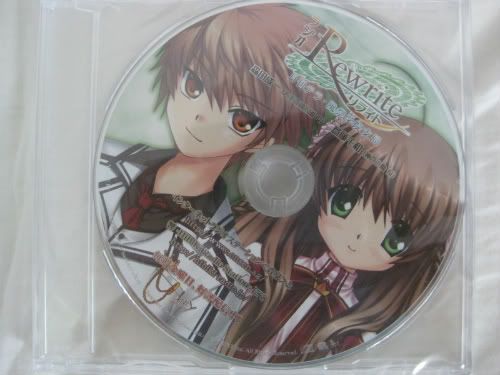 Now a music CD and Radio CD. Haven't actually opened these yet.
The two bonus things I got from ordering Rewrite through Sofmap is borderline NSFW, so I can't post them here. You can technically find out what they are if you navigate the main site. If you're too lazy and/or can't read Japanese, you can PM me or something if you're over 18. If you're not, get your parents to type up a PM in your place pretending they're you since they are (over 18, that is).
Comments
Posted August 18th, 2011 at 7:52 PM by

digi-kun