Of Fake Fairytales 2
---
I know it's been a recent update. Just want to upload another rendition.. still not sure if I like it.. [more below]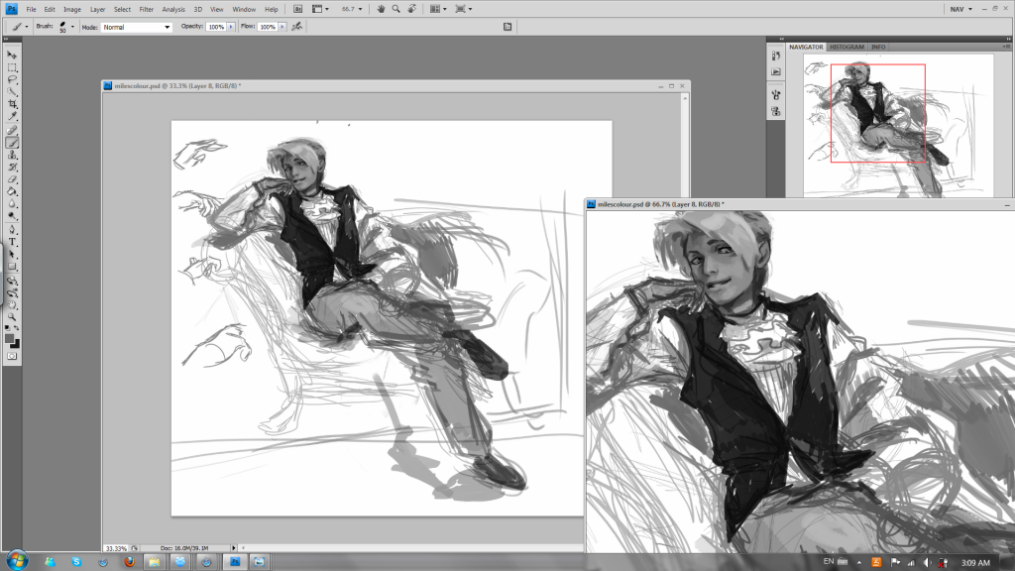 http://i22.photobucket.com/albums/b314/ichigo_kura/My%20Art/miles-1.png
Miles.. doesn't really look like miles to me
Ah.. I'm trying so hard to get the lighting right that I tend to rework the drawing. Haha.. I should make lineart next time instead of painting directly on top of my rough.
He just looks a little.. un-cute to me I guess? Haha.. I know he's supposed to be old in the game.. but I don't know. Maybe it's the black-and-whiteness.. hmm..
Well at least it's much better than my speedpaint haha :3
Well.. we'll see how this goes.
Edit: Newest version:
http://i22.photobucket.com/albums/b314/ichigo_kura/My%20Art/miles3.png
Comments
Posted October 21st, 2011 at 2:08 AM by

Signomi

Posted October 21st, 2011 at 5:22 AM by

Truality

Posted October 21st, 2011 at 11:55 AM by

Kura