CarcharOdin: Master of The Universe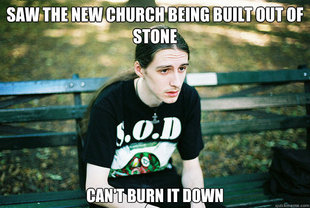 ^You could always try explosives...^
WARNING THE FOLLOWING BLOG MAY CONTAIN LINKS TO:
- KICKASS HEAVY METAL
- VIOLENT VIDEOS
- VIDEO GAMES
- BIOLOGY STUFF
- PHOTOGRAPHY OF...WELL, STUFF, REALLY...
- CONTROVERSIAL CONTENT ON VARIOUS POLITICAL ISSUES AND WHATNOT
- VIDEOS CONTAINING FOUL (AND FOWL) LANGUAGE
- ANYTHING ELSE EXCEPT FOR PORNOGRAPHY BECAUSE THAT WOULD GET ME BANNED

Australia, you should feel proud...
---
I discovered these guys just now.



I am making it a priority to get this record into my CD collection ASAP.

Australia, this came from you. Hats off. This is incredible.
Comments