CarcharOdin: Master of The Universe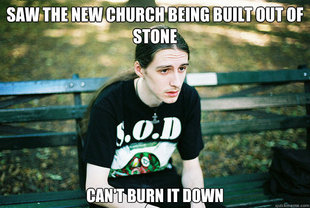 ^You could always try explosives...^
WARNING THE FOLLOWING BLOG MAY CONTAIN LINKS TO:
- KICKASS HEAVY METAL
- VIOLENT VIDEOS
- VIDEO GAMES
- BIOLOGY STUFF
- PHOTOGRAPHY OF...WELL, STUFF, REALLY...
- CONTROVERSIAL CONTENT ON VARIOUS POLITICAL ISSUES AND WHATNOT
- VIDEOS CONTAINING FOUL (AND FOWL) LANGUAGE
- ANYTHING ELSE EXCEPT FOR PORNOGRAPHY BECAUSE THAT WOULD GET ME BANNED
Anyone else looking forward to the South Park RPG?
---


So super excited for this. Tuesday just can not come early enough. I've already set up a pre-order. Please don't suck. Especially considering Trey and Matt were involved in the project, it better not suck or I'll be pissed.
Comments
Posted March 2nd, 2014 at 6:31 AM by

Mana