October will be AWESOME! (Also, need help with important decision)
---
Here is why October will be awesome:
October 3: New episodes of the
best show on TV
will start up again.
October 5: Carolina Anime Day in Charlotte, which is like a one day mini convention mostly focused on a Dealer's Room.
October 25-27: BanzaiCon in Columbia, South Carolina, which officially ends the anime convention drought that I've been suffering through.
October 28: My Birthday!
October 31: The best holiday out of the entire year.
I'm not forgetting anything, am I? Nah, I can't think of anything else.
Now for that important decision:
Where should I spend my birthday?
The candidates: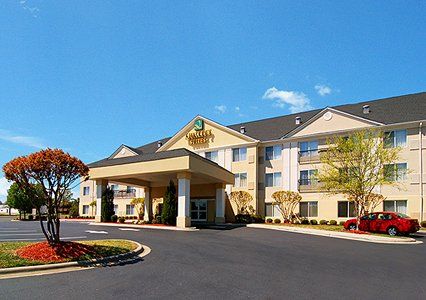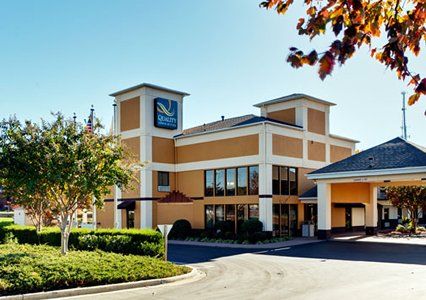 Quality Suites At Carolina Place Mall, Pineville, NC (left) or Quality Inn & Suites, Matthews, NC (right)
Both are fine hotels with rates around $85-$89 for the night of my birthday. Here are the pros and cons of each:
Quality Suites Pineville:
+2013 Choice Hotels Gold Award Winner
+All rooms are spacious suites with 2 flat-panel TV's
+Close to restaurants and large mall
-Lower rating on review site TripAdvisor
-Absurd 15% Mecklenburg County taxes
Quality Inn Matthews
+Higher rating on TripAdvisor
+Nicer/more helpful staff/management
+Low 6% tax in Union County
-No Choice award status for '13 (but was a Gold Award winner in 2012)
-Kinda isolated - nothing within walking distance (restaurants will deliver, but possible delivery fees?)
-Limited number of suites
Right now, I'm leaning toward the Quality Suites Pineville, with the major factor being the proximity to shopping and dining. I've stayed there before, and pretty much know what the hotel is like. By contrast, the Matthews one is one I've never been to, so it would be a new experience for me, and I'm curious about the rave reviews it's received.
Comments
Posted September 6th, 2013 at 10:35 AM by

Honest