@_@
Posted September 19th, 2013 at 12:45 PM by
Echidna
Updated September 19th, 2013 at 2:48 PM by
Echidna
---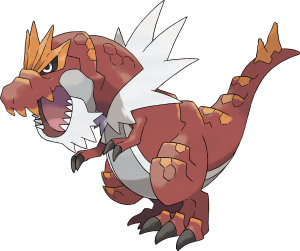 This. This is the master of all Pokemon. I will bow to its greatness. The badass-ery is strong with this one. Very strong.
This is the greatest generation in the history of any generations. I have never, ever, ever been so excited for a game in my entire life. I can't handle the stress, like when I saw these I started shaking, I s*** you not, in the middle of our college cafeteria. The people sitting in front of me actually asked me if I was ok and I collected myself and muttered: "mmmhmm".
I just.
EDIT: Ok so a guy just passed me at college and stopped. He said: "Mitch" and shook my hand. I replied with: "James".
He then said: "Just felt like meeting someone new," and he walked off.
Consider my day made.
Comments