Life, love, and video games galore!
Final Fantasy Dungeon Delving
---
I decided to take some screenshots of my dungeon delving for today since I wanted to do something on FFXIV beside the story missions. I originally planned to level up my culinary arts on the game, but decided after some farming of sheeply meat, to run a dungeon.
I almost forgot WHY I joined getting a little too into the dungeon crawl and remembered to take a few Screenshots shortly there after.
This was possibly the most annoying dungeon I've gone into to date. You, and your party CANNOT stand still TTwTT. Makes it hard to heal people when I cannot even stand still to cast a spell. The boss was just pure evil. The group I was with said he doesn't usually pick on the healer but everytime he went into his invincible mode he targeted me for his attacks, which could one shot me at any given moment.
Anyhoo. Here are the few Screenshots I managed to take.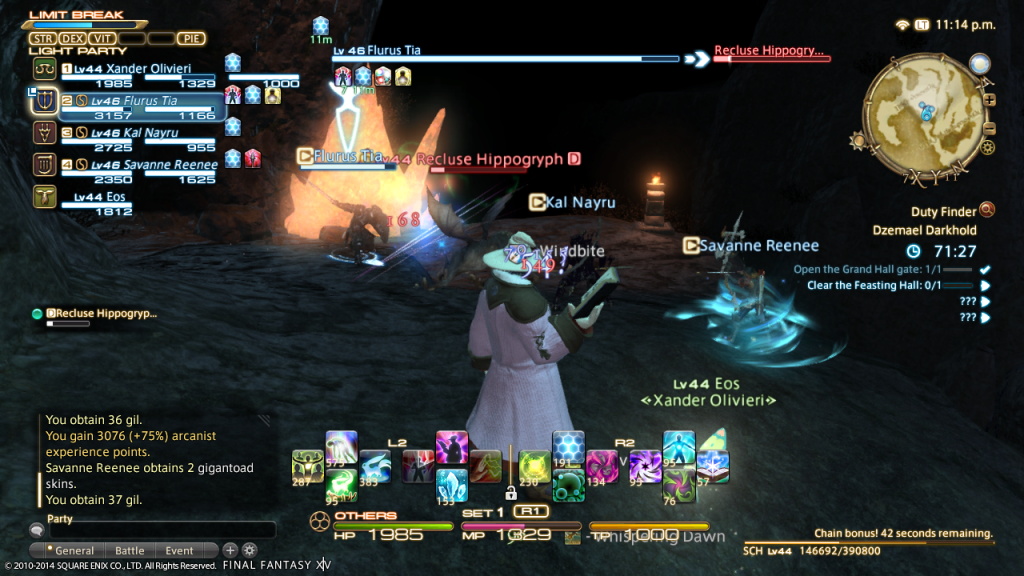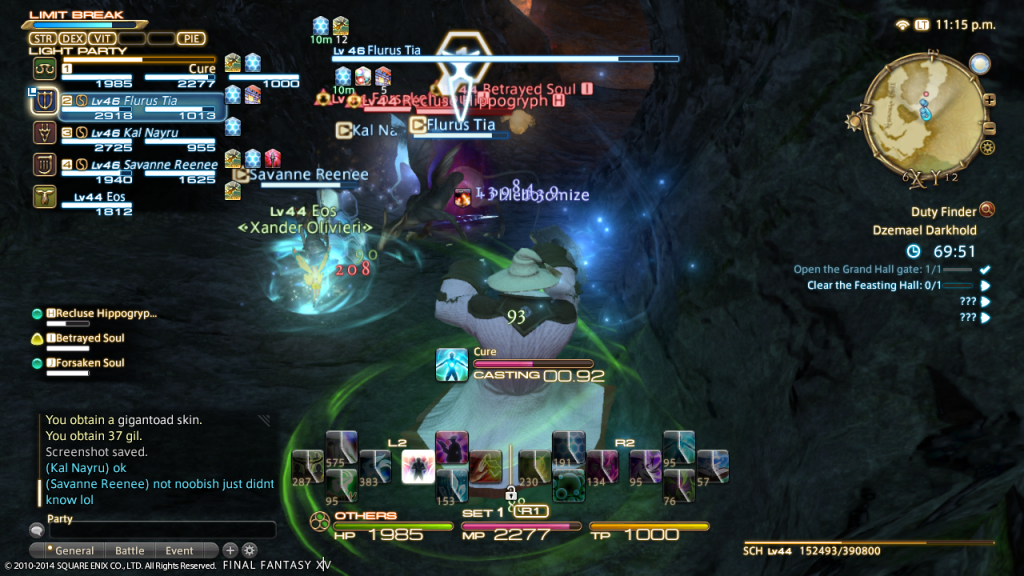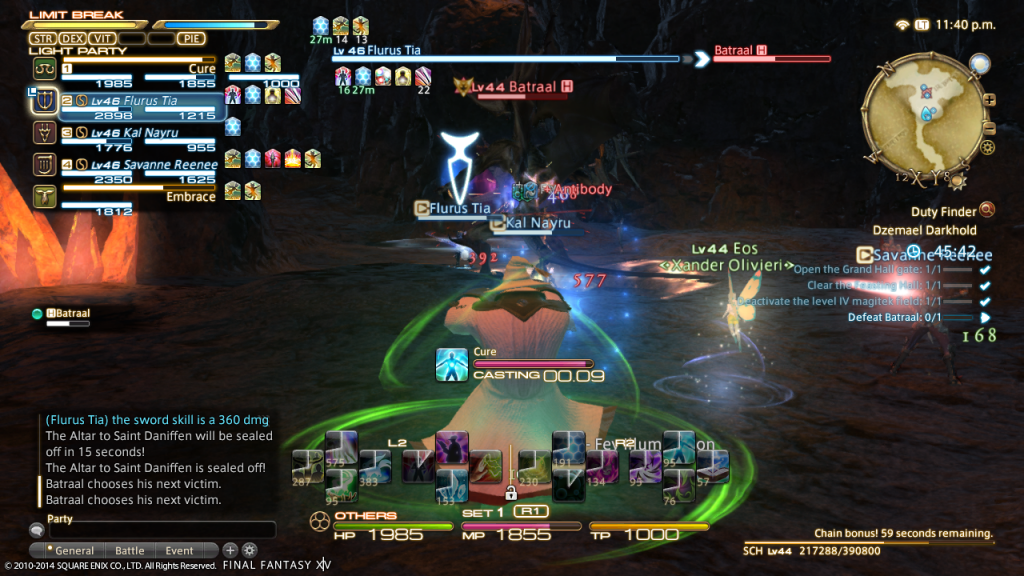 The last image has the final drop from killing the big boss which turned out to be a really neat looking head gear for Disciples of Magic (Me teehee). Its part of a Harlequin set that I want to try and collect now. I hope the Vanity system comes in on the 2.2 Update which is in a few months I believe~
If so I am so rocking the Harlequin gear set.
Bonus set. Creature I was farming before the dungeon. (Took this after completing the dungeon)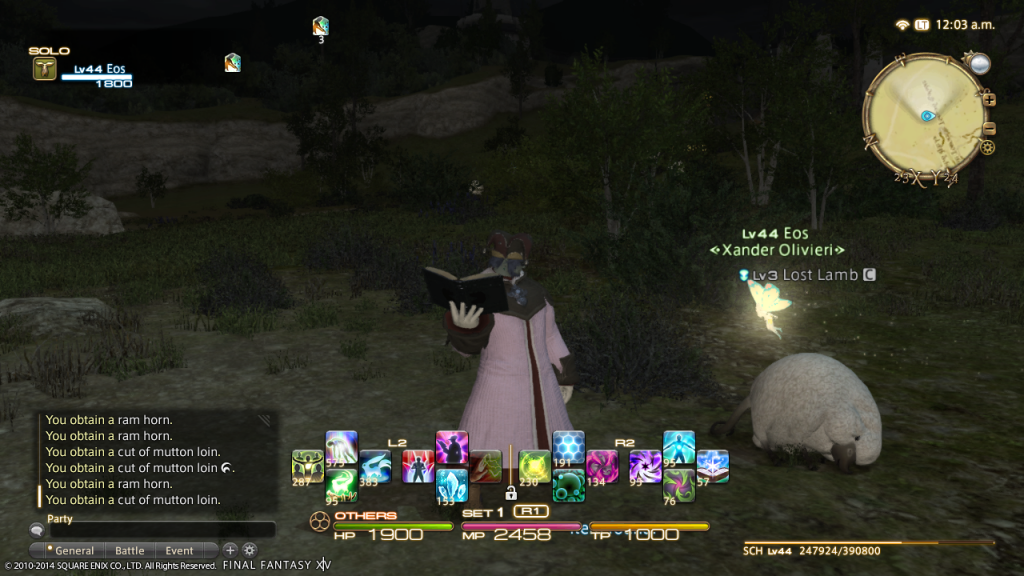 And showing off the magic circle for one of my attacks cause it looks snazzy~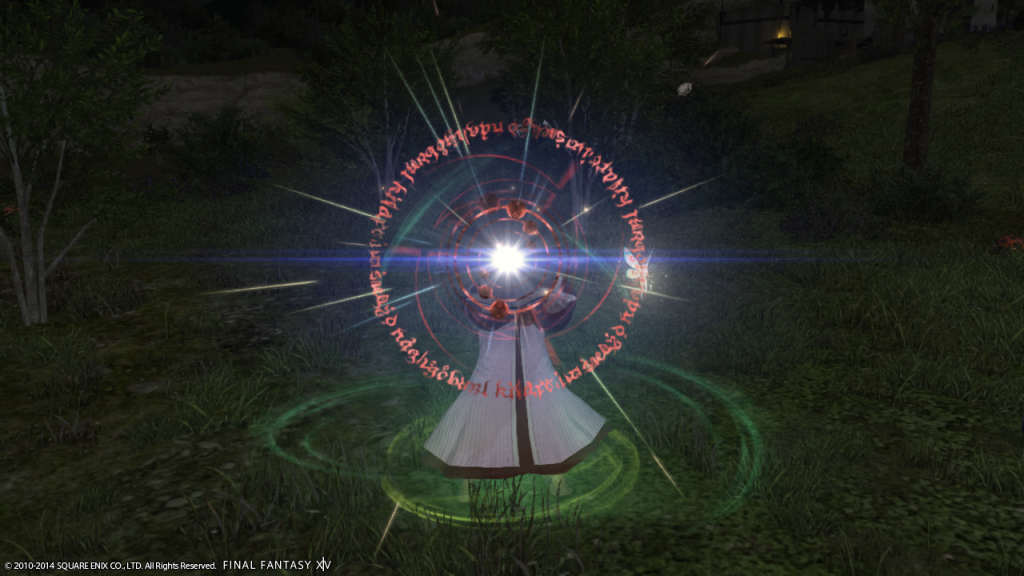 Comments