Anime Livestreaming today!
---
Link
:
http://www.livestream.com/twilightblade
Time
: 5:00 PM Eastern
That's one hour from now.
I'm showing the second episodes of Mekakucity Actors and then Atelier. It's okay if you already saw this week's episodes (I haven't :P) or if you're totally unfamiliar with the series. Maybe you'll find something you like or have a good time with the folks at the Anime & Manga section. :D Here are the synopsis though: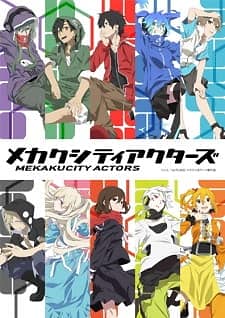 Mekakucity Actors
Shintaro Kisaragi, a recluse who shut himself inside his room for 2 years, had been living his life normally until he met a cyber girl named Ene, who appeared in his computer screen when someone anonymously sent him a mysterious e-mail one year ago. One day, Ene messes with Shintaro's PC which causes him to go outside for the first time in two years...
Escha & Logy no Atelier
This world has gone through many Dusks, and is slowly nearing its end. Within this world, in the western reaches of the "Land of Dusk," there was a nation that prospered thanks to its use of alchemy. There, in order to survive the eventual arrival of the "Dusk End," the people devoted their efforts to rediscover and recreate lost alchemic technologies. Rediscovered technology from the past era was gathered in the alchemy research city known as "Central," where research was conducted on how to halt the advance of the twilight. One of the heroes is a young man, Logy, who researched alchemy in Central, the other a girl, Escha, living in a small town on the frontier.


Comments
Posted April 19th, 2014 at 6:15 PM by

Sopheria