..I'm trying to think of something witty, but that isn't turning out well.
Pokemon Day Care
Posted June 27th, 2016 at 2:22 AM by
Impo
---
You know the feeling when you have some cool ideas, but not how to put them into motion!
That is me right now! How joyful,
anyway, I had an idea for an iPhone app that is in development! It's already in the Progressing Games forum, and
here is a link
!
Right now the bare basics are around 80% done I'd say, but by no means is it optimised or anything. Still, I'm pretty chuffed with it so far! A couple of hiccups need to be addressed after my exams are done (last one friday!) but it will be a fun challenge to see if I can get this app in working order!
I've also had a neat idea of trying to make something similar in a website, instead using fitbit data to hatch and level pokemon. Of course, the webpage would aim for a more sleek look with more stuff, while the app is kinda more pixelated and such (and just for me to test my xcode knowledge (i do not have knowledge)).
Though these ideas are cool and fun, I can't help feel they would be fun with more people involved!
Not to mention other people probably have some awesome ideas that could make these a ton better.
My main goal is to make these ideas great, and accessible to as many people as I can!
That being said, if anyone would like to help with the making of the app, please
check out the thread
!
Swift coders and pixel artists are needed most! Or if you think you have a cool way to get the website idea rolling, send me a shout!
Thanks all!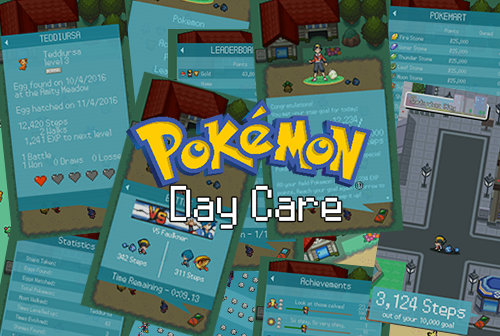 *psst... some of those images are taken from prototyping and development and will probably change*
Comments