802+ Pokemon Retrospective - Gen 3 (Part 1)
---
Get your Laprases, your Sharpedos and your floaties because we're going swimming.
Rating scale:
Excellent
(9-10 stars -
is a 10/10 rating)
Good
(7-8 stars)
Servicable
(5-6 stars)
Not A Fan
(3-4 stars)
Hate
(1-2 stars - don't worry about this one. I actually don't hate that many Pokemon.)
Hoenn (#252-#314)

---------------------------------------------------------------------------------------------------
[Theme for this part: Rustboro City]
Games:
Ruby, Sapphire, Emerald (November 21st, 2002 / September 16th, 2004)
Omega Ruby and Alpha Sapphire (November 21st, 2014)
The third generation of Pokemon... Kanto and Johto were great, but Hoenn is
my jam.
I remember enjoying the hell out of Sapphire when I first got it. There was a lot to love, ranging from the absolutely stunning soundtrack (Hoenn's the best in the series for me), two teams to fight (Although you get both in Emerald), the variety of interesting places you could visit (Sealed Chamber and the Sunken Ship, for one), and most importantly the new Pokemon.
I can't believe I almost forgot to mention Secret Bases, the
best thing ever.
You could have your own customizable pad and in ORAS they let you challenge other people in it... leading to the incredibly useful Blissey bases where some generous people deliberately create self-terminating Blisseys with no attacking moves. Effectively, that means you could get some of the highest possible EXP payloads in the game without even having to raise a finger.
Oh, there was also the addition of Double Battles and Abilities, both of which added
a tremendous
amount of variety to the metagame due to all of the strategizing players would have to do now that there's two Pokemon fighting at once on both sides along with unique, possibly game-changing skills.
Contests were a cute little diversion from normal fighting and I appreciate that ORAS made it more cinematic in a way... but it's not like you see me clearing it multiple times.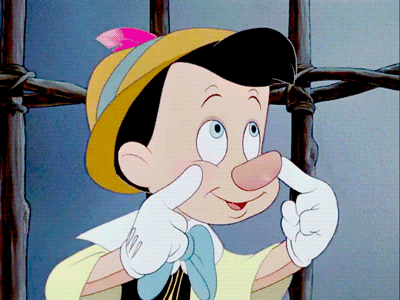 Anyway... Omega Ruby and Alpha Sapphire improved the original game by quite a bit, complete with a neat little postgame storyline that... oh, you know,
introduced that everything from Gen 6 onward is an alternate timeline.
Just your everyday remake. Aqua and Magma were also expanded upon to the point where they actually (mostly) made sense and didn't want to just expand the ocean/landmass for no reason.
I feel that, on average, Gen 3 has the most well-rounded Pokemon in the series, which I consider a step up from Gen 1's basic-but-effective and Gen 2's appealing-but-overall-weak Pokemon. Hoenn's theme about nature and how they relate to other Pokemon/people is particularly interesting because now that means the landscape is actively shaped by Pokemon and human relationships.
For example, Fortree is a town built in the trees along with Pokemon, Pacifidlog is built over a Corsola colony and so on.
All in all, they're some of the best games in the series even if they have aggravating terrain to go through.
Comments