tHE bLOG oF hATE

where the truth is spoken whether you like it or not
Wow, and I thought GTS was Stupid
---
I've been filling up my Pokedex recently and a few days ago I requested for a Meowth on GTS. I went on today to have a look if I'd received it yet and indeed, I had obtained one.
PokéPark Meowth! YEAH
I'm not bullcrapping when I say this but I actually attended the theme park in 2005. I was only 12 when I was there and I was a little ignorant back then so I didn't actually get any event Pokemon. :< Receiving this Meowth actually brings back some memories.
Name:
ニャース
Gender:
♂
Lv.:
5
OT:
ポケパーク
ID No.:
50318
Nature:
Adamant
Date:
Oct. 4, 2006
Region:
Hoenn
Characteristic:
Often dozes off.
Ability:
Pickup
HP:
20
Attack:
11
Defense:
9
Sp. Atk:
8
Sp. Def:
9
Speed:
15
Scratch
Growl
As far as I can tell, it looks perfectly legitimate. It has an IV of 31 in HP which is surprising and everything else is reasonable.
I'm going to clone this Meowth several times so if anyone wants a copy, just ask.
EDIT: Here's a photo of PokePark my mum took. I know I'm not in it but if you don't believe I own this photo, good luck finding the same image anywhere else on the internet.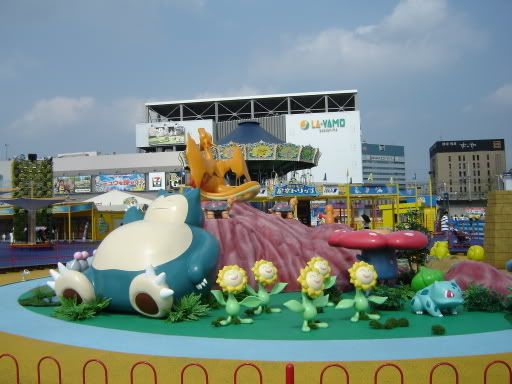 I might try to hunt down the old photos where I'm actually in them. xD
Comments
Posted July 14th, 2010 at 11:52 AM by

BeachBoy

Posted July 14th, 2010 at 12:37 PM by

Eon-Rider

Posted September 4th, 2011 at 8:18 AM by

Tetra