I miss writing fanfiction sometimes. Then I remember I have 3 projects to finish.
Posted September 13th, 2008 at 11:01 PM by
Sammi
Updated September 13th, 2008 at 11:08 PM by
Sammi
(typo...)
---
I figure I'll update my PC blog with something sort of related to Pokemon: Fanfiction!
...well, not really. It's more of a general writing entry.
So, tonight, I decided to voice chat with a friend and read my old fanfic -- just for laughs, as it was very, very bad. I went into my drawer and suddenly realized that I had so much writing that was now outdated.
And it's almost all there.
One notebook that I know of is missing because the cat peed on it. And this doesn't count what was just typed onto the computer, but went missing during a computer move or reformat. There may also be missing notebooks somewhere, but I can only think of one I don't actually have on me.
What can I say. I'm a pack rat.
Anyway, I thought it'd be interesting to take some pictures of it!
So, here's the overall picture.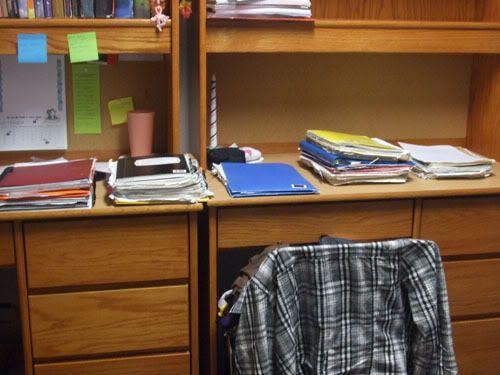 Note: Not all pages in some notebooks are full, and some of it IS missing.
From the left:
-
Current writing
(all three series: [ch] draft 2.5, [sa] draft 2, and [p-r], one story loosely based off of Planets)
-
[ch] draft 2
- [ch] draft 1
-
The Timetravelers
(the Pokemon fanfic that basically became [ch] and [sa], minus the Pokemon bits), and
-
My old fantasy series, Planets.
(The links are zoomed-in pictures of the piles.)
One average-sized pile of writing, and then four other piles... I guess this is what happens when you write for six years.
I had been feeling bad about not feeling like a real writer, for not throwing out most of my current draft. Then, I realized that I
have
thrown out stuff becuase it was junk. It's just been happening for years.
I'm sure I'll get to serious editing of what I currently write when I actually get it all typed up. That's really my priority. I haven't finished a series since the Timetravelers. I'd love to actually say "IT'S DONE! Now let's tear it apart!" for a change instead of "THIS IS JUNK! KILL IT!" when I reach halfway.
---
To focus on the fanfiction... it was crazy. If you're really that curious and can stand me when I'm hyper, then
read the summary on Livejournal.
NOTE:
There is swearing. And if you read it before, some of it was edited.
Yes. It was that bad.
I'm still surprised it was never torn apart. Then I remember it was posted on Fanfiction.net, and anime fic there (at least at the time) wasn't too popular. The stories only had a handful of reviews each, all of which I've lost, since it's not actually up on FF.net anymore, but I had a fan once! It must've been the crowning moment of awesomeness for me, for me to say "Ash and Misty should have triplets, duh!" and for someone to recognize it. :D
I did write a draft after this, one that was probably worked even less. Again, good concept, but I don't know if it really fit in the Pokemon world. If you want to see how far I got, you can look on
FF.net
. (Forgive the bad fanfic. I haven't written anything there in, apparently, four years.)
After this comes how that strange fanfic turns into what I write today. I'll put it in spoiler tags if you're not terribly interested.
---
In conclusion? My fanfic was crazy!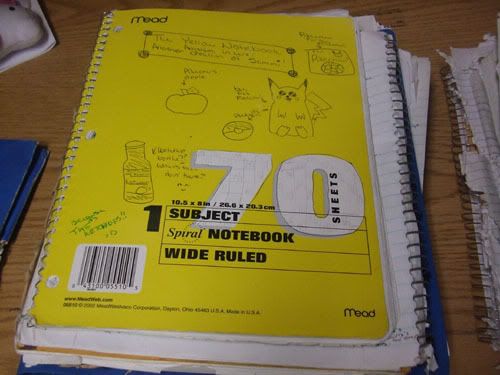 Comments