New Gas Mask.
Posted January 20th, 2011 at 12:10 PM by
G-Man
---
I turned in my old mask today, and got a new one like we were supposed to. It looks like one of the masks the Brotherhood of Steel wear in Fallout.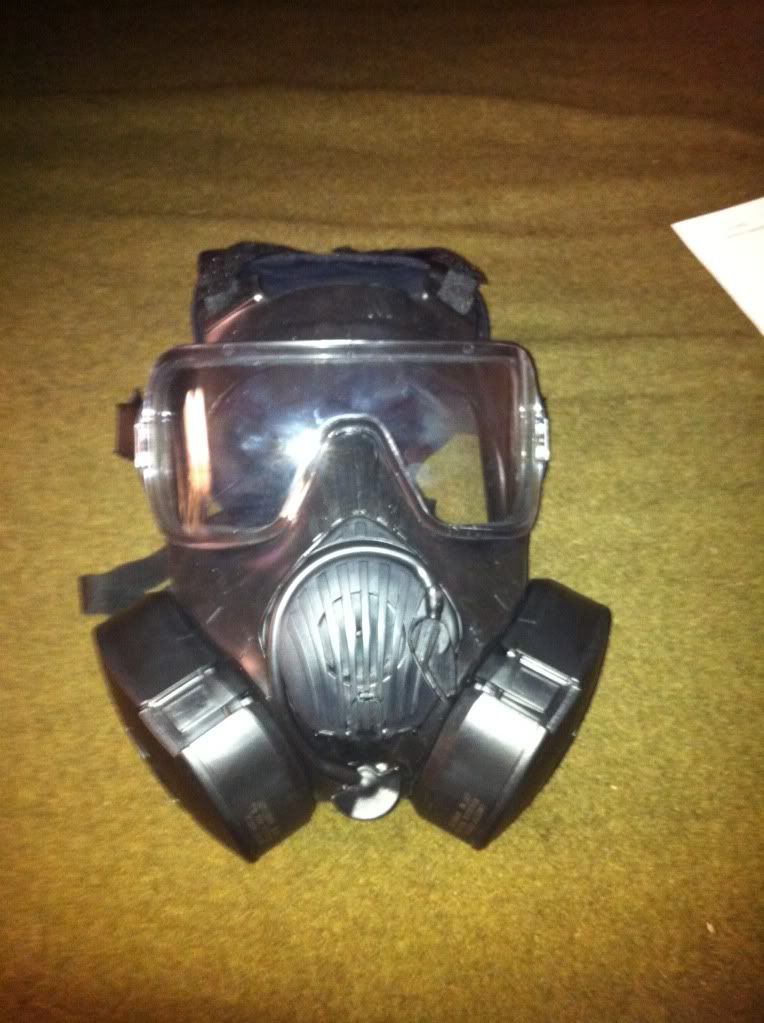 Why do they give us masks, I have no clue. When was the last time we were gassed in Iraq or Afghanistan? Never, that's when! And even if we were, 90% of the time, I was never near my mask, so it wasn't going to do me any good. Well, at least this one feels less claustrophobic than the other one I had. Which is good, because I used to freak out using the old one.
Comments
Posted January 20th, 2011 at 2:13 PM by

Maraala