Can't save on a game? I Can Help! Battery Repair!
---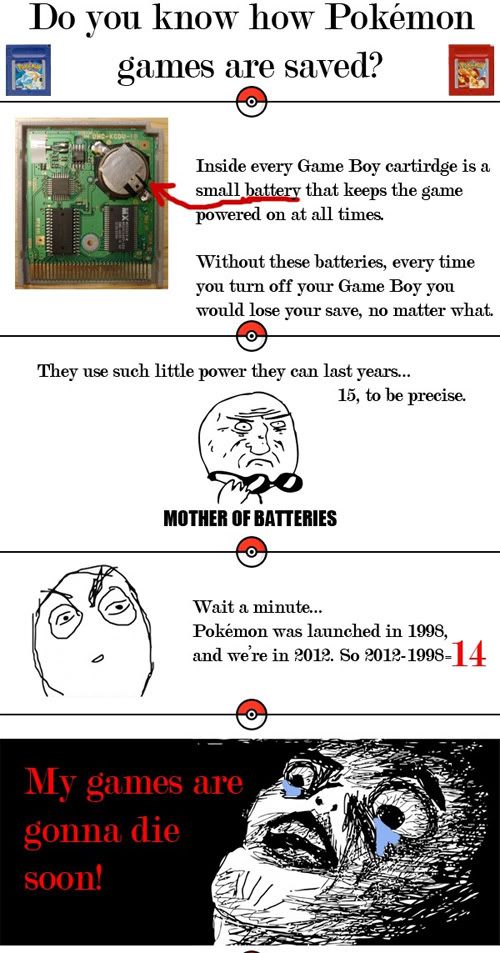 ** Yours might be gone already! Check the bottom for more info!
Hey guys! I was just wondering if any of you guys needed your battery replaced for any of your game cartridges on these systems: Game Boy, Game Boy Colour, Game Boy Advanced, NES, and SNES?
I can sort that out for you! :3 More info in the spoiler below:

If you're interested in this, you can leave me a PM, leave him a PM here --> http://www.pokecommunity.com/member.php?u=165220
or leave a message in this journal.
For extra security, he is willing to set up a private ebay listing for you (he has all positive feedback.)
http://feedback.ebay.com/ws/eBayISAPI.dll?ViewFeedback2&userid=algo_fonix&ftab=AllFeedback
Or if you don't want to pay for an ebay listing fee, he can also host this on another forum he buys frequently on where he is also a very reputable member. (You can ask him or I for the link at any time.)
Thanks for reading!
Extra battery info: Typically a cartridge battery actually may last you anywhere from 10-15 years. However some may last longer or shorter depending on the make and manufacture date. You may find that some of your games have already experienced this (you can't save or when you try to save it doesn't hold your save.) Installing a new battery will give you, on average, an extra 10-15 years of gameplay.
P.S. If this is not allowed in this blog, please let me know and I will take it down, thanks!
Comments