Krakon, playing pogeymanz and meeting people.
Posted August 13th, 2012 at 10:26 AM by
BZW Golem
Updated August 13th, 2012 at 10:40 AM by
BZW Golem
---
Krakon was a convention that took place in Cracow last weekend, normally I'm too lazy to travel to another city for this kind of events, but this one was special.
There was a pokemon tournament, a tournament that Gonzo organized.
I traveled there by train (had to get up at 4 am, oh god), with a kid I know from some polish forums.. we talked about pokemon 3 hours there xD
Gonzo failed to pick me up from the station, because the train was supposed to be late... but it managed to get there on time. He had to explain how to get there by phone @
[email protected]
Oh, but I don't hold it against him... thanks to him I didn't have to pay for the entrance so actually I'm thankful ;D
There weren't many people participating in the tournament, only 16, but believe me.. getting more than 2 good pokemon players in one place in this country is veeeeery hard @
[email protected]
Gonzo won the tournament, lol.. actually the only person that won with him was me..
but I failed later ;p
Here the battle video, if anyone cares to watch:
77-63331-21306
(Hax.. sometimes on your side, sometimes not)
Oh, and here a pic of us together: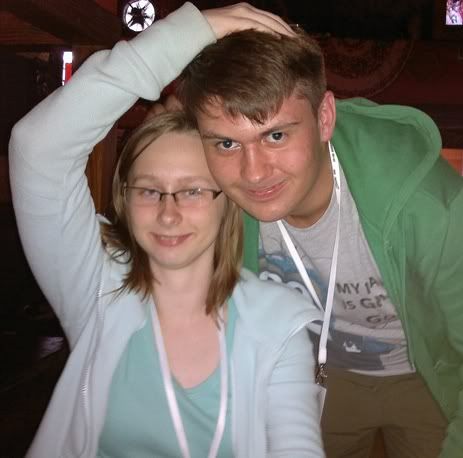 The next day Gonzo was my guide around Cracow and we've seen most monuments there.. but he was a very lazy guide ;p
It was like:
Me: "I want to see the dragon statue"
Him: "But the dragon is so far away.."
Oh, and here a little bonus for Mac, this was in the shopping mall:
This weekend was very fun, I'd love for things like this to happen more often :3
Comments
Posted August 13th, 2012 at 10:45 AM by

Gonzo

Posted August 13th, 2012 at 11:27 AM by

rubin

Posted August 14th, 2012 at 3:16 AM by

Cordelia