CarcharOdin: Master of The Universe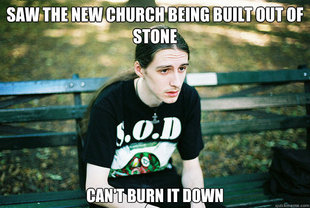 ^You could always try explosives...^
WARNING THE FOLLOWING BLOG MAY CONTAIN LINKS TO:
- KICKASS HEAVY METAL
- VIOLENT VIDEOS
- VIDEO GAMES
- BIOLOGY STUFF
- PHOTOGRAPHY OF...WELL, STUFF, REALLY...
- CONTROVERSIAL CONTENT ON VARIOUS POLITICAL ISSUES AND WHATNOT
- VIDEOS CONTAINING FOUL (AND FOWL) LANGUAGE
- ANYTHING ELSE EXCEPT FOR PORNOGRAPHY BECAUSE THAT WOULD GET ME BANNED
Some nice info on "Assault Weapons."
---
"Prior to 1989, the term "assault weapon" did not exist in the lexicon of firearms. It is a political term, developed by anti-gun publicists to expand the category of 'assault rifles'."
- Bruce H. Kobayashi and Joseph E. Olson,
Stanford Law and Policy Review
More information here:
http://www.assaultweapon.info/
Comments
Posted January 21st, 2013 at 11:44 AM by

Esper

Posted January 21st, 2013 at 1:06 PM by

droomph