Pokecommunity's Host Club
---
So for my
100th
blog, I've decided to treat you all to something special. But first.. onto some formalities!
Pokecommunity's Host Club.
A nightspot where a select few able-bodied, handsome men are required to wine and dine as many ladies and gents as their schedules permit; (some extracurricular cosseting may be called for...)
Further Definition of Host Club:
Okay now for the fun:
The MENU
______________________________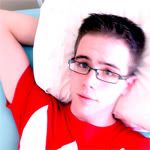 Shining Raichu
Height: 6'4"
Eye Colour: Brown
About: This tall and handsome guy is the gentleman of any man's dream. Big bold eyes frame a tall masculine face… and speaking of eyes, he has quite an eye for fashion, too. And he has other hobbies! "I love going to the movies, so I guess you could tell that I love being in a darkened room…" Well, darkened room or not, his warm Australian accent will leave anyone melting over his sweet sophistication. Out of our Club's boys, Shining Raichu is the one to go to if you need a little bit of romance and roses.
______________________________
Live_Wire466
Height: 5'11"
Eye Colour: Blue-green
About: There's a rumor around the forums that Livewire is quite the secret agent, but we at the Club see him more of a dreamer; a man who enjoys spending time looking up at the
deep blue
of the night sky where little things, like airplanes, catch his gaze like shooting stars moving in slow motion. In a way he is a bit of a mystery- aloof but stern, and one who is never wanting to make short pointless wishes, but rather.. wise and contemplative ones… maybe even ones about love. What wonderful secrets could be hiding inside this man's heart? Take a peek into the
deep blue
of his eyes… and see for yourself.
______________________________

Drakow
Height: 6'1"
Eye colour: Black
About: Our man of darkness, Drakow, isn't your average antagonist. Think of him as that villain that loves control, but also has a need to protect. Let his martial arts save you from harm. There is always two sides to every story, and he is the one who has fallen away from the light and finds comfort in the obscure. Although he lies in the depths of the shadows, from deep within, our overlord will always expose the depths of his love. His purpose is to
rule
the universe, so humor him.. and allow him to
rule
over your body.
______________________________
Impo
Height: 5'9"
Eye colour: Brown (and loves wearing your glasses to look silly!)
About: Well what's better than a man who can make you laugh? Impo's the sort of easygoing guy who wears his heart on his sleeve. He's that charismatic cutie with the goofy (but oh-so adorable) grin that you can't help but steal glances at from a mile away. He'll do whatever it takes to make you feel very, very welcome.
As in, Darling, where have you been all my life?
welcome. You're in for a good and satisfying time with Impo… especially during the
steamy
afterparty! "I can tell you're laughing too, so you have the same sick, twisted humor as me. Congratulations, I'm so proud!" But seriously- he's sexy.
______________________________
Captain Fabio
Height: … 10" mmnn..
Eye colour: Blue
About: Put simply, he's the bad boy of our bunch- his dark and rebellious nature speaks for itself: "I have done stupid things and I have left a few times as well, but I always come back because I actually do love this forum. So I am back for good to have fun." And yes, you can always ensure a fun time with our Captain, but don't let all that alcohol cloud your judgment. Watch out for this guy's tricks. Although as of this year he's a fairly new moderator, so he certainly knows how to be on
top
… prrowrr~
______________________________
So who will it be ladies and gentlemen? Post your pick of these great guys! <3 <3 <3 Who will you have to host you tonight? <3 <3 <3
(Boys don't be shy!)
______________________________
*Disclaimer: Please note that this blog was made in good humor, but if you are mentioned and feel uncomfortable in this list let me know and I can take you off right away. Hopefully that wont be the case and you can enjoy the silliness. :33 Also please don't be offended if you did not make the cut. I had a very tough time choosing from all the awesome, cool, and cute guys at pokecommunity!! Love all you guys <3
Comments