Open it and see. ;3
HEY GUYS
Posted June 20th, 2013 at 8:47 PM by
Squirrel
---
Basically hi, I'm back!
I didn't give a reason outside of the staff forum for leaving, but it was a personal problem and I preferred it not being in the public eye. For those of you who've heard about it, everything's hopefully in the all-clear and will find out for sure on July 15 - will post a more detailed update at a later date!
This entry is mostly just for saying
SORRY EVERYONE
and such, but the support you all offered was wonderful and I'm very grateful. :)
However now I'm back in full swing, so if I happened to skip over a message you've sent then feel free to yell at me and tell me to reply and I'll do so asap - my mind was on other things but I should be fully operational now!
I would also like to take this time to declare my love for stoats.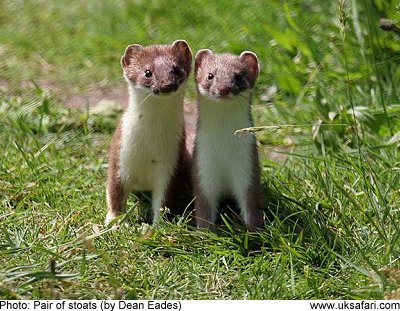 I've been Ozzy, you've been wonderful, I believe that's all for now, but stay tuned for some sexy jazz coming right after the break.
Comments