If you want to know the real me, just turn the page in my dirt road diary.
It's right there for you to see, every kiss, every beer, every cotton field memory.
Tan legs & some Dixie Land delight, ridin' round, windows down on a summer night.
I was there, and that was me. It's right here in my dirt road diary.
21 Jump Street
---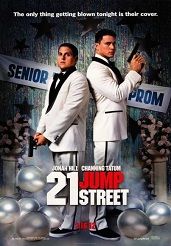 BEST
MOVIE
EVER.
15/10
You will laugh. You will cry. You will explode. Literally. If you're in for a movie that'll make you laugh hysterically until the end, along with some police action and sprinkle it with a teeny bit of drama, this movie is for you. :D
Also Channing Tatum...
ggrawwwrrr <3
Comments