My Black 2 and White 2 Chitter Chatter
---
I feel like I should put them all in a blog since I post too much about it haha.
Anyway, just realised that Shizui's feet are probably light because he uses flippers to swim/dive.
Speaking of him, I speculated some names:
But where is his Gym? It's definitely clos to that underwater tunnerl we saw:
>>>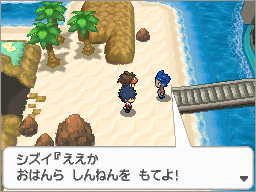 So perhaps we go under the ice to get to his are via to tunnel which will explain why this area looks dark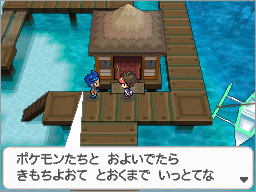 because it's covered by ice. But why isn't he dressed warmer? And urgh I'm confusing myself.
Also Clay can't operate his Gym because the craters ruined stuff. I'm guessing.
And isn't Elesa just... WOW
I wish Skylar also got a redesign.
And oooooh N
and
Ghetsis are back. I kinda didn't want Ghetsis back, didn't miss him.
So Akuroma is deffo good now? Wait... his hair looks like that thing on N's necklace! OMG (thank you tumblr)
Final note, maybe, I got a visor partle because of this guy
Wait, did we ever see that seen with N talking to us on a boat? Or something. The one in the early BW anticipation days. This:
Comments