So I saw this on campus yesterday.
---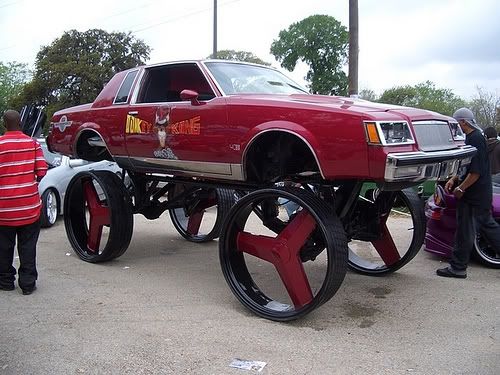 ...Well, for those of you who are familiar with huge rims on a car, this is pretty much what it looked like. It doesn't look
exactly
like that, I'd like to say...well, the color is the same, but the rims were ALL red(no gaps inbetween them), and as I was walking to my student services building, that thing passed by like a good 7 feet in front of me and it was
very
intimidating.
Simply put, I'd like to ask: Why do people put huge-ass rims on their cars???
Comments