Ramblings of a Hourai NEET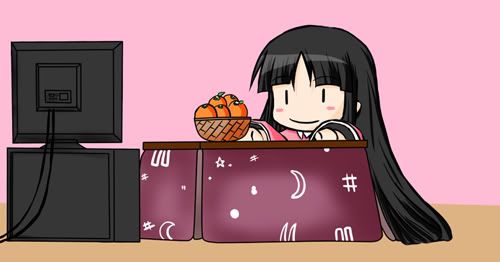 still working on the blog theme
Digi-chan's Picture Diary October Make-Up
---
Not much really happened, so here's a general overview.
First thing's first Dengeki G's October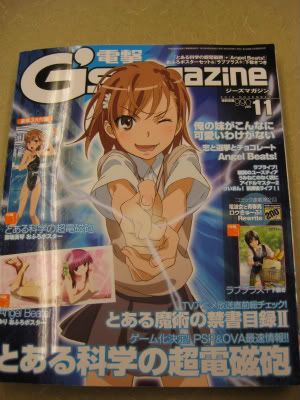 This is the cover, railgun oriented to celebrate the new season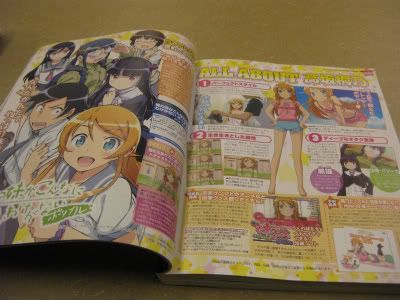 OreImo PSP game is coming out. Now you can actually go out with Kiririn and Kuroneko.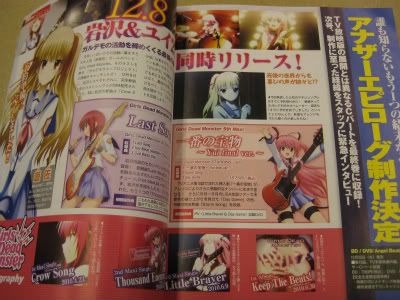 Advertising for the final two Angel Beats singles: Last Song and My most precious treasure. ANOTHER IWASAWA SONG! YES!!!!!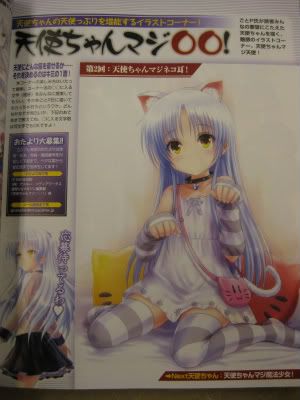 Tenshi-chan Maji OO by GotoP. This month's: Catgirl. Next month: Mahou Shoujo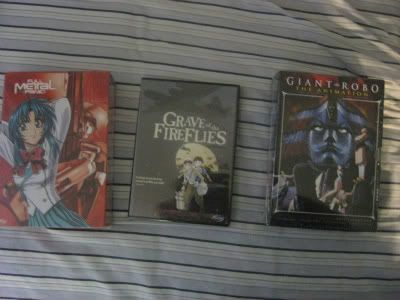 Anime club cosplay contest prizes. We're so generous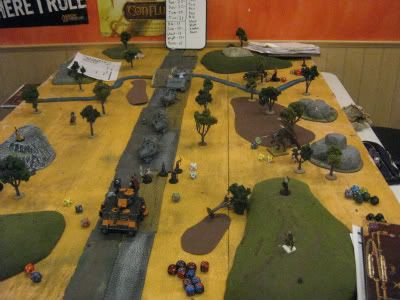 If you know your stuff, you'll be able to tell that on this board, there's Warhammer Fantasy, Warhammer 40k, and D&D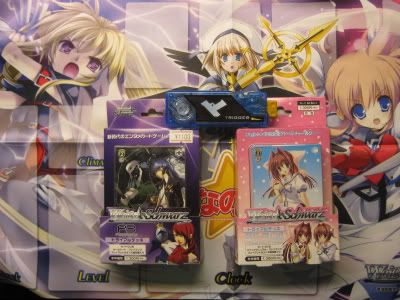 Here's what came in today, Da Capo deck, Persona3 deck, Nanoha A's Playmat, a trigger memory.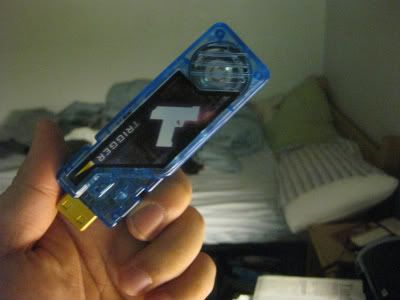 And most importantly, TORIGGAAA!
Lesson of the Month:
Promote Literacy. Buy a box of fortune cookies today. [Real fortune, but can't get camera to focus]
Series of the Month:
Ore no Imouto wa Konna Kawaii Wake ga nai, Star Driver. My two big series this season, though I'm watching just about everything anyways.
Manga of the Month:
enigma - new Jump series and very nice
Song of the Month:
Rolling Girl - heard quite a few remixes and Uttatemita
Event of the Day:
D&D on a Warhammer Table. It was quite awesome. You can see it above.
Comments