The Walking Dead midseason finale: ranking the remaining survivors(spoilers)
Posted December 13th, 2016 at 9:14 PM by
Castform
---
Sunday AMC aired the midseason finale of the #1 TV show in America, The Walking Dead. It is no lie that season 7 has fallen short of expectations with the show moving a bit into the torture porn area, but has redeemed itself in recent weeks. The midseason finale brought action, laughs, smiles, and tears as the entire cast were pushed to the brink. I fully believe that AMC delivered it's best episode all season. As we move into the second half of this season, I am going to rank the remaining survivors in the order I feel of how important or impactful they currently are to the show. I will take into account their overall relevance as well as their popularity among fans, survival instinct, and recent development. Note: I will only be ranking the major protagonists.
16. Judith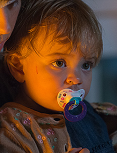 I kinda of feel bad even including her in this list because she is doomed to be at the very bottom, but she is one of the main survivors. Judith, being a mere toddler, has not had a chance to do anything but be a crutch so far in the zombie apocalypse. Hopefully once she ages she will become a more fascinating character but as of now, she is just there.
15. Morgan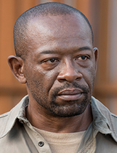 I think it's time for Morgan to go. I was really excited for his permanent return last season, but as the season went on and transitioned into this season, he quickly became annoying and does not seem to have what it takes to survive. I am not sure if he will be around much longer.
14. Father Gabriel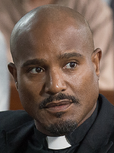 Once my least favorite character in the show, Gabriel has become quite the survivor. Rick trusts him deeply and is often the caregiver for baby Judith. He would be a little higher on this list but unfortunately we have not really seen him at all this season so far. I expect that to change so he will climb this ranking some.
13. Enid

I am not really sure why Enid is a character, or what purpose she serves other than to have a relationship with Carl but, she is growing on me. I feel like in terms of character development, she has gotten quite a bit compared to other characters these past two seasons. I think that she could be playing a more important role though. Maybe they are just holding back for now.
12. Aaron
Aaron is one of my favorite characters in the show. That said, I don't feel like he is that relevant anymore. He had a shining moment or two in the midseason finale but that has pretty much been it all season. The show has so many characters right now that he has just faded into the background. I do expect him to re-emerge soon, especially once Eric is killed off.
11. Tara
Yes, Tara is still alive. She was introduced in season 4 and definitely felt like one of those characters who would not last but a few episodes. 3 seasons later she is still here and becoming very important. Tara even got her own episode this season which I think was one of the all time top TWD episodes ever. She is quickly flying up this ranking.
10. Jesus
He should be higher based on looks alone but alas, that is not a factor. We haven't really seen enough of Jesus for me to properly rate him. He should play a much bigger role in the upcoming half though and might crack the top 7 or so on this list.
9. Carl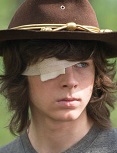 In reality, Carl should be number 1 or 2 on this list. However, he just isn't. Carl is extremely boneheaded and almost unlikable. This is very different compared to his comic counterpart. He is very important to the overall show and isn't going anywhere but just feels like a weaker character than he actually is. Maybe that will change soon.
8. Eugene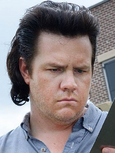 Eugene is hilarious and one of the best characters around. He has one flaw though and that is he can not survive alone. Eugene is probably the weakest overall main survivor(aside from Judith) and is completely reliant on the others to stay alive. His smarts and overall knowledge of things though keeps him high on this list.
7. Rosita
Should Rosita be higher? I definitely think she has a case. There are very few characters who have gotten as much development as her this season. From the bloody premiere to the epic midseason finale Rosita has had her shining moments. She has now lost the two people that she loves most and wants blood. I feel like this may be setting up her death but if that happens, I am glad they finally developed a once weak character into the force that Rosita has become.
6. Daryl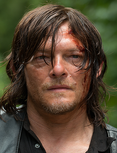 Daryl was 1 on my list for so long but he has fallen and just keeps falling down. Daryl is someone who is not even in the comics but somehow became the fan favorite TV character. He's very interesting and easily lovable, but is he THAT important to the show? Simply put, no. AMC won't kill him off because they are afraid but his death would not have as big of an impact as fans think.
5. Sasha
Sasha is not in the comics. Sasha probably should not still be alive. However, Sasha is a fierce survivor who has arguably been through the most heartbreak of any character and is still strong. She has lost her brother(Tyrese), Bob, and Abraham in the span of 3 seasons. The writers have developed Sasha into a very strong character who might just be around for the duration of the show.
4. Carol
Carol would normally be higher, but has only appeared in 2 episodes all season! She is the most developed character on the show though and that alone will keep her in the top 4. We should be seeing more of her soon so maybe she can reclaim her throne.
3. Maggie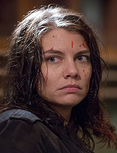 Maggie was facing near death when her pregnancy starting going wrong. She lost Glenn and you would think that would be enough to make her just give up right? Wrong! Maggie is as strong as ever and is quickly emerging as the eventual leader of the Hilltop. With Glenn now gone, Maggie is going to start emerging even more and possibly becoming the strongest character on the show.
2. Rick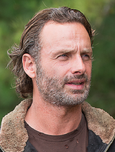 Oddly enough, Rick has never been number 1 for me. Yes, he is the main character of the show. Yes, there would not be a story without him. However, Rick is the reason so many of our favorite characters are dead. He is not a great leader. I am not blaming him for that though. I don't think anyone could be a good leader in this situation. He just got stuck with it unfortunately.
1. Michonne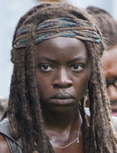 Bias aside, Michonne is the glue of the show. She is Rick's love, she is Carl's mom, and she is the voice of reason. Michonne is without a doubt the best fit to survive in this world and is the only character who seems to keep a level head regardless of the situation. She is also the only one who has wanted to fight Negan and not give up since the beginning. Michonne is a warrior and in my opinion, the best character on the show.
Anyways, this list was mainly for fun and just to pass the time! Obviously this is just my opinion, but yeah. This season hasn't been as great as I expected but still pretty solid. I cannot wait for the second half.
Comments
Posted December 15th, 2016 at 2:26 PM by

Klippy