Pokecommunity's Host Club V2
---
Time to treat yourselves, boys and girls!
10 blogs since my last Host Club post, I've decided to add more boys to the menu. The menu descriptions are a bit shorter than last time, but I hope you enjoy them regardless. You can find the other menu here:
http://www.pokecommunity.com/blog.php?b=12591
Pokecommunity's Host Club.
A nightspot where a select few able-bodied, handsome men are required to wine and dine as many ladies and gents as their schedules permit; (some extracurricular cosseting may be called for...)
Further Definition of Host Club:
Okay now for the fun:
The MENU'S NEW ADDITIONS!
______________________________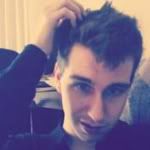 Patchisou Yutohru (Nick)
Eyes: Intense
Hair: Light brown
Age: 20
With a passion for electronics, the only thing this sexy kitten from new Jersey loves more than Apple is his arms full of beautiful people wanting him. He recently got a 3DS, but what he
really
wants to play with.. is
you.
Nick is one smooth talker, and by the time you know it, you'll be running your fingers through that soft hair of his while his lips continue to.. hold your attention.
______________________________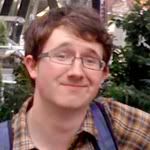 Mr Cat Dog (Jon)
Eyes: Blue
Hair: Brown
Age: 21
As the eldest of our selection of boys, this sexy Londoner is all about being the perfect gentleman. He loves to travel, and wants nothing more than to whisk you away to another country and have his way with you. Why would you refuse? He's a lawyer, and let's face it: who doesn't love a man in a suit who can both lay down the law.. and lay you in bed.. with style.
______________________________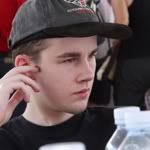 Vendak (Ryan)
Hair: Dark Brown
Eyes: Dark Brown
Age: 18
Being yet another Britishman in the group, Ryan can certainly keep you enthralled with his sense of spontaneity. But unlike Mr. Cat Dog, Ryan is a bit of a hasty bad boy- especially in the bedroom. Want to do something wild? Have Ryan lap some beer off your bare belly, and let him go from there. He does have a calmer side, however, and will always be ready for a hot, steamy bath* with his hot, steamy lover.
*Ryan prefers sensual baths over showers. Hop in and join him.
______________________________
Abnegation (Gavin)
Eyes: Green
Hair: Brown
Age: 18
Everyone knows the archetype of a tortured, hardworking artist; Gavin works hard, but plays harder. He loves playing games (but wont play with your heart,) has a great eye for beauty, and of course, is quite a looker, himself! Being an Irishman, he is definitely good at -holding- his liquor, but he claims he's better at –holding- your body against his. Dare to take him up on that bet?
______________________________
***Razor Leaf is a bit mysterious, so as we don't have a pic of him, we opted for something just as good: Gavin's chest.
Razor Leaf
Eyes: Brown
Hair: Brown
Age: 17
Razor Leaf is the youngest and feistiest of the group here, both as an "authority figure" on PC, and in age. But don't let that make you think he's.. ahem.. inexperienced. At first glance, some may see him and say he's small- but he' s
definitely
not small where it counts. Our little British boy is here to have some fun, so get ready for a wild ride, and more..
______________________________
So who will it be ladies and gentlemen? Post your pick of these great guys! <3 <3 <3 Who will you have to host you tonight? <3 <3 <3
(Boys don't be shy!)
______________________________
*Disclaimer: Please note that this blog was made in good humor, but if you are mentioned and feel uncomfortable in this list let me know and I can take you off right away. Hopefully that wont be the case and you can enjoy the silliness. :33 Also please don't be offended if you did not make the cut. I had a very tough time choosing from all the awesome, cool, and cute guys at pokecommunity!! Love all you guys <3
Comments