MAJEEKUL
LIOPLEURODON
My love for Wallace
---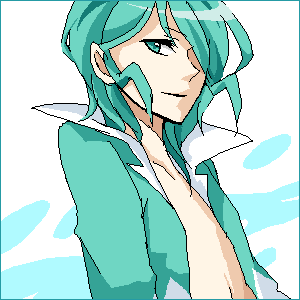 I've probably done this many times at #tpc and perhaps here but I want to write this in my blog where it can have the spotlight.
Since he showed up on the PC Welcome Thread, I've always been fond of him. At first it was because of his looks but then his personality interested me. Eventually, just seeing him made me feel relaxed, comforted and calm. And now I love him so much that not even sexual fantasies are needed for pleasure. All I just think about is hugging him or snuggling with him. I love his eyes because they're so interesting. I love his hair because it makes him look warm and cozy. I love how different screenshots make him look different. Sometimes he looks adorable and moe`, other times he'll look old for his age, manly or pretty.
But I love Wallace and whenever I don't have a thought on my mind, my mind drifts to him. I have fantasies about us playing video games, drawing or just doing simple everyday stuff. And it seems sometimes that every little thing he does is adorable.
And whenever I picture his life, I don't really picture him living in the Pokemon world. I picture him living in an alternate America in Pennsylvania in a quiet area not far from a big town where he attented private school. For some reason the idea of him living in Japan and wearing a Japanese school uniform just doesn't seem to fit him imo. He seems like an American and I even gave him a German last name; Schafer. However all of the first names in his family are Japanese: Juan, Juan, Juan, Juan, Wallace's mommy and Wallace's bffl Steven.
And I even based the settings our fantasy on places I've been to or seen here in America. I based his school on a branch of the New York Public Library and his house on my grandparents house in PA and a nice oldschool American bungalo-type of house.
And Winona is the antichrist. <3
Comments