MAJEEKUL
LIOPLEURODON
Chibi's Top 5 Bishie Lists
---
Decided to put down my top five bishies....
FEEL FREE TO DO THIS TOO
In Video Games
Yuri Lowell- We could complete each others sentences. He's like, the perfect guy <3 Yeah, I'd rather have him than Steven or Wallace. If I was put in a video game, I'd be Yuri. If I was just put in there put in there, I'd be after Yuri as if he was Taylor Lautner. LOVE YA YURI
Steven Stone & Wallace- ......OMG DOES WALLACE NOT HAVE A LAST NAME OMGGGG. Idk why I like them really. I just do.
Larsa Solidor- He's too cute ;w; And he always acts like he's older than he is but he still is what, 14? 15? Cuuute <3
Mithos Yggdrasil- Psychotic adorable. I love you. You're crazy.
Cliff from HM64- I TOTALLY FORGOT ABOUT HIM UNTIL I WAS THINKING OF OLD GAMES. CLIFF, YOU WERE MY FAVORITE GUY. Until you punched Ann. Tf man.
In Anime
(same pose WTF)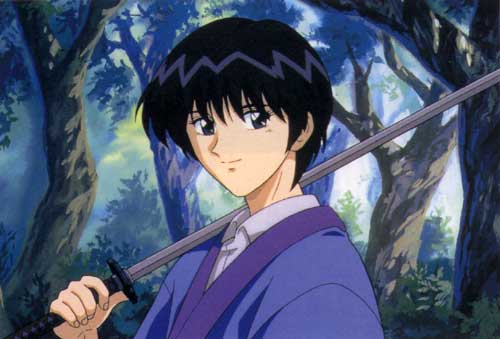 SETA SOUJIROU- I. HAVE. HIS. EPISODES. TAPED. AND I BAWW EVERY TIME. I LOVE THESE PYSCHO CHARACTERS OMG.
SANSOSUKE SAGARA - DKLFNALS I FORGOT ABOUT UUUUUUU. BE MY OLDER BROTHER PLZ.
Notevil!Ken from Digimon- I really do have a thing for these psycho types....
Vaan Fanel- Chivalry and awesome embodied. That's Vaan! :3
Inuyasha- Yeah everyone loves Inuyasha.
I-is that five already? Baww ;-;
IRL People
TAYLOR LAUTNER- Given
Corbin Bleu- I want to wuffle your hair =w=
Will Smith- :D!
Matt Damon- We'd jump through a burning building together :,D
De Caprio- He just exists X3
Runners Up
Sakuma Jirou- The eyepatch guy who's currently my avatar/profile pic. Once again he's....psychotic. Jeez what the hell is my psychotic fettish DDD:
Alphonse Elric- Freakin loved Al. He liked cats and his voice was cute n_n
Asch Fabre- I felt so bad for you...it's pity love ;-;
DILANDAU ALBATOU: HESHE WOULD BE IN THE TOP FIVE FOR ANIME BUT HESHE IS A HESHE SO....YEAH. FORGOT ABOUT HER.
Comments