It's been Forever since I've played B&W..
---
But I wanted to play it through at least one more time before the second freaking games (Which look amazing, btw!) release.
Also yes, that was a pun in the title.
Nica had that same sprite in her stupid avatar for so long that it resulted in this, and I couldn't not do it.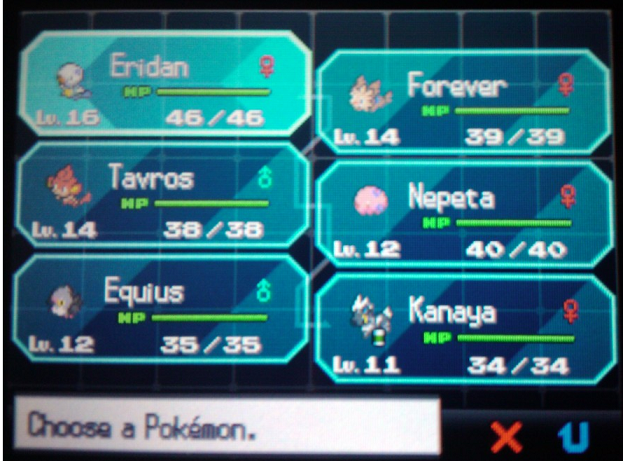 Ignore all the Homestuck names my other Pokemon have, because ohmygod I was mid-obsession when I started the file, apparently..
Comments