「  aizuke @ youtube ☆ deviantART ☆ twitter ☆ icon livejournal ☆ instagram  」
whhhhhhhhhhhy
---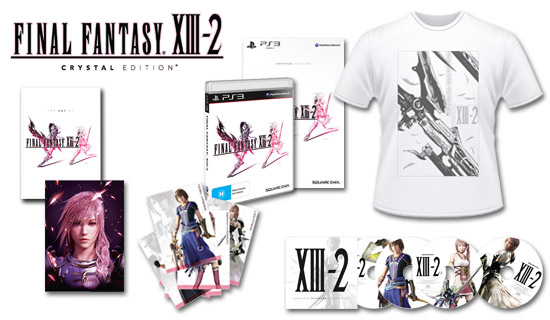 Quote:
Crystal Edition contents includes
Presentation box containing the FINAL FANTASY XIII-2 game
4-Disc FINAL FANTASY XIII-2 Original Soundtrack, with premium digipak packaging
Exclusive FINAL FANTASY XIII-2 T-Shirt from the SQUARE ENIX PRODUCTS range. Never to be available elsewhere!
Artwork book "The Art of FINAL FANTASY XIII-2", featuring artwork across the production
6 collectable postcards, featuring high quality CG artwork of main characters in the game
High Definition Lenticular Artprint, showing an iconic image of the Lightning character
It needs to be done.
oh wait and this comes with it too.
Comments